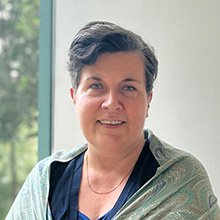 Resident Representative in Nicaragua
LCR Latin America and Caribbean
Nadia Piffaretti, a Swiss national, joined the Bank as advisor to the Senior Vice President and Chief Economist, in the Development Economics Vice Presidency (DEC). Since then, she has held the Senior Country Economist position in Zimbabwe, and until recently the position of Senior Economist for states affected by Fragility, Conflict and Violence in the Global Themes Department. Before joining the Bank, Ms. Piffaretti was an adviser to the Minister of Justice and Police at the Swiss Federal Department of Justice and Police in Bern, Switzerland.
Ms. Piffaretti holds a Ph.D. in Macroeconomics and Monetary Theory, and a Master degree in Economic Policy and Public Finance, both from the University of Freiburg, Switzerland.
Ms. Piffaretti has worked in Africa, Eastern Europe and Central Asia world during her career, including Azerbaijan, Armenia, South Sudan and Zimbabwe. A career dedicated to mobilizing economic resources to help people recover from war and violence. Over the years she has worked on a series of global challenges: famine prevention, economic causes of war and instability, post-conflict economic recovery, and job creation. She directed the project "Artemis" on famine prediction.