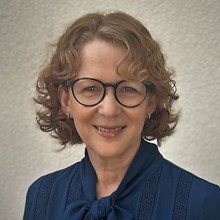 Senior Education Specialist
Laura Gregory is a Senior Education Specialist in the World Bank's Education Global Practice. Her work with the World Bank includes leading or supporting education projects and studies across the GCC, MENA, and elsewhere on topics such as learning poverty; teachers and teaching; assessment; education statistics, indicators, and research; school evaluation; and blended learning. She has authored, co-authored, and contributed to numerous reports including "Advancing Arabic Language Teaching and Learning: A Path to Reducing Learning Poverty in the Middle East and North Africa", "Expectations and Aspirations: A New Framework for Education in the Middle East and North Africa", and "Saudi Arabia: Moving High-stakes Examinations Online with AI Technology." Previously, Ms. Gregory provided support to the World Bank's EdStats platform.
Prior to joining the World Bank, Ms. Gregory worked as a statistician in the UK Prime Minister's Strategy Unit and in the Scottish Government's Education and Health Departments. Her career began as a secondary school mathematics teacher, with 8 years' experience in Australian and Scottish schools. Ms. Gregory holds a Masters in Statistics and a Bachelor of Education.