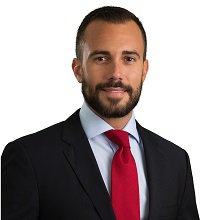 Alternate Executive Director: EDS01
EDS Executive Directors
L. Felice Gorordo is the World Bank Group Alternate Executive Director for the United States since September 2023. Mr. Gorordo brings two decades of leadership experience in management and governance, serving as CEO of three venture-backed technology companies, investor and advisor at two venture capital funds with global mandates in healthcare and infrastructure, and board member on several for-profit and non-profit boards.
Most recently, Mr. Gorordo was CEO of eMerge Americas and Executive Director of the Technology Foundation of the Americas, which focuses on fostering innovation and entrepreneurship across the Americas. He also served as a venture partner at I Squared Capital, a global infrastructure platform managing assets with over $40 billion in Enterprise Value. Additionally, Mr. Gorordo co-founded and led Roots of Hope, (Raíces de Esperanza), a non-profit focused on youth empowerment in Cuba through technology and entrepreneurship.
Previously, Mr. Gorordo was President & CEO of Clearpath, a venture-backed tech company focused on empowering immigrants and revolutionizing the U.S. immigration filing process. Felice also served as advisor to the Biden Cancer Initiative, and Global Director at the venture capital fund StartUp Health.
Prior to that, Mr. Gorordo was appointed by President Barack Obama as one of fifteen White House Fellows and served in the White House Office of Public Engagement & Intergovernmental Affairs. In President George W. Bush's Administration, Mr. Gorordo served in various positions at the U.S. Departments of Commerce, State, and Homeland Security.
Mr. Gorordo has appeared as a guest commentator on CNN, CNN en Español, BBC, NPR, CNBC, Bloomberg, NBC Nightly News, Univision, and Telemundo. His views and articles have also been published in Forbes, Fortune, Fast Company, The Economist, The Washington Post, The New York Times, The Wall Street Journal, The Miami Herald and el Nuevo Herald.
Felice Gorordo received a Bachelor of Arts from Georgetown University and served as a Senior Fellow at the Georgetown Beeck Center for Social Impact & Innovation. He is a Lifetime Member of the Council on Foreign Relations, and resides in Miami, FL, with his wife Bianca and three children.
Alternate Executive Director