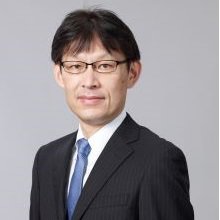 Executive Director: EDS02
Hideaki Imamura is the World Bank Group Executive Director for Japan since July 2023. Mr. Imamura has a long and distinguished career for about 30 years in policy making on international finance, development assistance and fiscal management at Japan Ministry of Finance (MOF) and international organizations.
Prior to joining the Bank, Mr. Imamura served as Deputy Vice Minister of Finance for International Affairs at Japan MOF, with the primal focus on multilateral and bilateral financial cooperation in the ASEAN+3 region. His previous career engagement at Japan MOF extended to a variety of dimensions, including the World Bank Group/MDBs/IMF issues, G20/G7, foreign exchange, climate and environment finance, economic security, digital currencies, and fiscal policy.
Mr. Imamura also has rich experiences in international organizations as staff. He was a country mission chief for selected South Asian countries at the Asian Development Bank for four years; and took charge of financial resource mobilization at for the International Monetary Fund for five years.
Mr. Imamura received his Bachelor of Arts in Economics from the University of Tokyo in 1993. He also earned his Master of Arts in Applied Economics from the University of Michigan in 1997.
Hideaki Imamura
The World Bank Group

1818 H Street, N.W.Mail Stop MC12-1208 Washington, DC 20433 U.S.A

worldbank.org/eds02