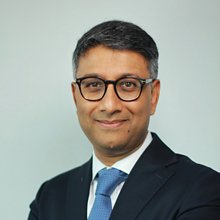 Lead Economist for Indonesia and Timor-Leste
Habib Rab joined the World Bank Indonesia and Timor-Leste team as Lead Economist in January 2021. He oversees the World Bank's program on economics, finance, and institutions. He has 20 years' experience working on macroeconomic, fiscal management, and structural reform issues in countries across Asia, Africa, and Europe and Central Asia.
Before joining the World Bank in 2008, he worked in the UK Government Economic Service and as an Overseas Development Institute Fellow. He has Bachelors and Masters degrees in Economics from University College London and the University of Oxford.