The Russian Deputy Prime Minister and IBRD/IDA/MIGA/IFC Governor Alexey Overchuk participated in the discussion of the virtual Development Committee meeting on April 9, 2021. The meeting agenda was focused on debt relief, support for fair and affordable access to vaccines, and global support for resilient recovery after the COVID-19 crisis. The meeting results are available at the following link.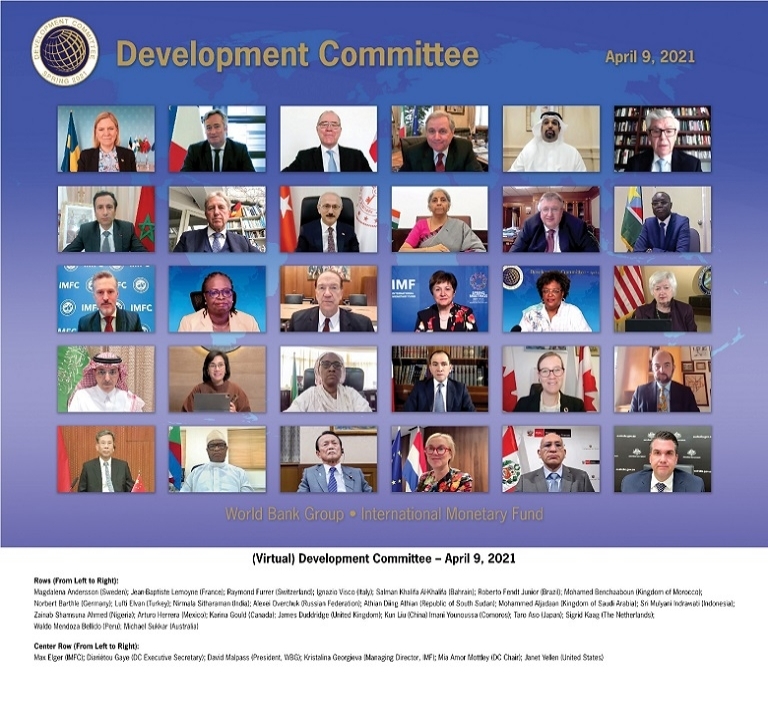 In his speech, A. Overchuk stressed that all debt treatments should be focused on crisis response and long-term economic recovery and growth, and cautioned the WBG and the IMF against introducing climate-related conditionalities as part of the debt resolution framework.
He also encouraged the global community to ensure equal vaccine access and distribution and increase vaccine supply chains' readiness. He expressed the Russian Federation's readiness to consider proposals for joint production of Russian vaccines in the countries interested.
Regarding the post-COVID-19 recovery response, A.Overchuk highlighted that the proposed green agenda should be implemented gradually and demand-driven mainly focused on client needs. The Russian side also expressed its support and readiness to share its development knowledge and experience with all other peer members and the WBG.