Umbrella Facility for Gender Equality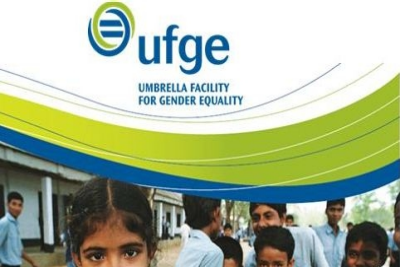 The Umbrella Facility for Gender Equality (UFGE) is a multi-donor trust fund dedicated to strengthening awareness, knowledge, and capacity for gender-informed policy-making. It invests in priority areas critical to closing gaps between what we know and what we do to advance gender equality. The UFGE is an important catalyst for work that pushes the frontiers of gender equality and promotes smart project design by equipping policymakers and development experts with data, knowledge, and evidence.
The UFGE is closely aligned with the World Bank Group's strategy for gender equality and regional priorities and currently supports more than 50 active grants in more than 40 countries.
The UFGE supports World Bank and IFC projects and is managed by the World Bank's Gender & Development Group. Since its launch in 2012, the UFGE has received generous contributions from Australia, Canada, Denmark, Finland, Germany, Iceland, Norway, Spain, Sweden, Switzerland, United Kingdom, and the United States
UFGE Media Highlights
Gender gap holds back Africa's women farmers: New report cites interventions to end inequality: Tackling the pervasive inequality faced by women farmers across Africa is critical if the continent is to reduce poverty, boost economic growth and feed its growing population, according to a March 2014 report by the World Bank Group and the ONE Campaign. "Levelling the Field: Improving Opportunities for Women Farmers in Africa," supported by the UFGE, examines the scale and causes of the dramatic differences between how much men and women farmers produce in six African countries that comprise more than 40 percent of Sub-Saharan Africa's population. This first of its kind, this report shines a spotlight on deep-rooted gender gaps in African agriculture, identifies factors holding back women farmers, and sets out concrete steps for policymakers to reduce inequality. Read More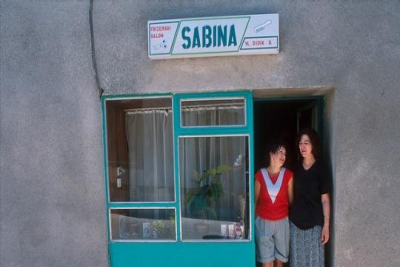 Why women don't work in the Western Balkans: Finding and keeping a job, and even participating in the labor market, is harder for women than men in the Western Balkans. Learn more about ongoing efforts to increase women's access to economic opportunities with UFGE support.
Enhancing access to legal and social services for women on topics such as gender-based violence: In November 2013, the World Bank Board of Directors approved a US$500 million policy loan, Enhancing Public Management for Service Delivery in Rio de Janeiro, which includes a special program to expand women's access to social and economic opportunities with the help of a UFGE grant. Read More
Turkey launches a project to increase economic opportunities for women, with support from the UFGE: The Turkish Ministry of Family and Social Policy/Women's Status Directorate General, the Government of Sweden, and the World Bank launched a project to support increasing women's access to economic opportunities in Turkey. Read More
Improving women's lives through evidence: In Kenya, vouchers and information provided to high-school and college students help nudge more women into lucrative jobs—such as vehicle mechanics and driving, traditionally dominated by men. The Africa Gender Innovation Lab, supported by the UFGE, links results to smart project design by equipping policymakers and development experts with the evidence they need. Read More
Gender-relevant impact evaluations, now all in one place: The new online gateway, enGENDER IMPACT, includes more than 160 impact evaluations, supported by the World Bank Group, which contribute to better understanding of what works, and what doesn't to advance gender equality and women's empowerment. Evaluations are organized around key outcome areas, such as reducing health disparities, increasing economic opportunities, and addressing gender-based violence.