BRIEF
The World Bank Group's Global Environment Facility Program
May 21, 2014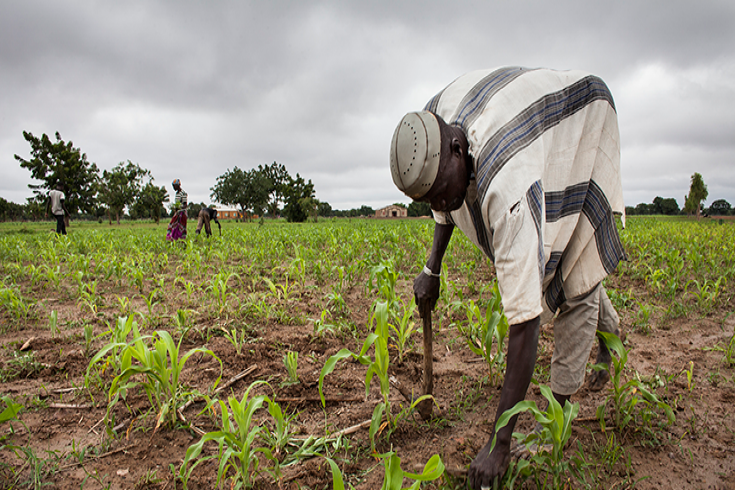 The World Bank Group-Global Environment Facility (GEF) Program is one of the institution's largest and longest standing trust-funded programs. Since 1991, when the World Bank helped to establish the GEF, it has integrated global environmental benefits across the Bank programs through more than 790 investment projects and programs in 120 countries (pdf) spanning every region of the world.
GEF grants directly support actions to combat major environmental issues such as climate change, loss of biodiversity, polluted international waters, land degradation and desertification, and persistent organic pollutants, as well as stimulate green growth. The World Bank Group program has collectively channeled over $4.8 billion (representing 38 percent of total GEF funding disbursed) in GEF grants to the private sector, NGOs, and client countries over the past two decades, and stands out among for its sustained track record in helping design and support implementation of innovative and tailored solutions to complex multi-sector challenges. Bank Group engagement with the GEF has similarly attracted the largest share of additional funding to global environment issues at $33 billion, drawing on its capacity to bring multiple sources of financing together under a common investment framework.
The program supports an active portfolio of over 200 investments which integrate learning by doing, support institutional change and policy reforms, and provide technical assistance to encourage innovation and test new approaches. It has been critical to promoting "readiness" for scaling up second generation investments by focusing on building a solid foundation for other financing partners to invest.
Over 40 percent of World Bank Group-GEF projects have been blended up-front with other World Bank resources, while many others have directly led to larger scale follow-on investments. Projects managed by the Bank have also efficiently forged links with other financing sources and global programs, including the Climate Investment Funds (CIF), Carbon Finance, bilateral donors, the Global Fund for Disaster Reduction and Recovery (GFDRR), the Energy Sector Management Assistance Program (ESMAP), and the Water Partnership Program (WPP), to make the most of shared agendas and thereby generate significant economies of scale.
GEF grants managed by the World Bank Group support low-carbon and carbon-resilient development in client countries that help them adapt to a changing climate by investing in climate resilient approaches. They are used to support sustainable conservation and management of protected areas, integrate biodiversity conservation into production landscapes, and design sustainable financing to encourage long-term biodiversity conservation through, for examples, conservation trust funds to ensure ongoing funding to support management efforts or payment for ecosystem schemes. Efforts also focus on prevention of carbon loss from forests, soil erosion and salinization, recovery of marginal lands, and the introduction of climate risk insurance through adaptation strategies to encourage sustainable land and water management, as well as to enhance trans-boundary cooperation and management of shared water resources in order to mitigate water pollution and build capacity and cooperation across river basins, aquifers, and seas.
With a view to phasing out production and use of toxic chemicals, GEF grants also help Bank Group-implemented projects demonstrate safe techniques to destroy harmful chemicals, promote safe chemical use, and introduce emission control technologies to capture toxic gases. GEF grants are frequently paired with other sources of financing to help countries reduce vulnerabilities and increase the impact of the investment in global environmental benefits at the local level.
Strategy
The World Bank Group helps client countries identify and tailor appropriate opportunities where targeted concessional funding can help advance national priorities in a more sustainable manner, by ensuring that inter-linked global environment issues are embedded in national investment frameworks in a holistic manner.
The GEF program holds a fundamental belief in the higher impact from and merits of "mainstreaming" global environmental issues across all aspects of economic development. We believe it is impossible to separate global environment issues from our core mission of poverty reduction given the strong connections between these issues, and that some global environment issues such as climate change are already impacting national economic development globally in negative ways.
The program aims to turn collective global challenges into opportunities for change and transformation onto a more sustainable economic development path, working with the private sector and individual countries to innovate and test new approaches to increase and influence impact at the global, regional, and national levels.
The sixth replenishment of the GEF (2014-2018) has received pledges of over $4.43 billion to support developing countries' efforts to achieve the objectives of the UN Framework Convention on Climate Change (UNFCCC), the Convention on Biological Diversity (CBD), the UN Convention to Combat Desertification (UNCCD), and the Stockholm Convention on Persistent Organic Pollutants (POPs). Donors have also agreed to contribute new financing to support the implementation of the 2013 Minamata Convention on Mercury. The World Bank Group-GEF Program stands ready to help client countries use their limited GEF resources to leverage diversified sources of investment to avoid fragmentation and promote higher impact, innovate, share experiences across countries, and promote sustainable transformation and scale-up.
Concentrated solar power pilot projects in Egypt and Morocco have generated 20 megawatts each, renewing global interest in large scale concentrated solar power technology, and have catalyzed additional investments from the private sector, the International Bank for Reconstruction and Development (IBRD), and the Climate Investment Funds.
In Mexico, a transport project initiated a shift toward lower carbon-intensive transport in the Mexico City metropolitan area that resulted in greenhouse gas emission reductions of over 107 kilo-tons of CO2 equivalent. The project was instrumental in reforming the city's transport policy framework and developing its first Bus Rapid Transit (BRT) System, which contributed significantly to Mexico pursuing a subsequent project to transform urban transport in another eight cities with funding from additional sources.
In Brazil, the Amazon Region Protected Areas Project (ARPA) established a conservation trust fund and supported designation of 24 million hectares of new protected areas to combat biodiversity loss and deforestation and promote carbon sequestration, while preserving indigenous and traditional communities' lands and livelihoods. The second phase of this project, currently underway, targets an additional 13.5 million hectares of protected areas.
The Periyar Tiger Reserve, through the India Eco-development Project, promoted a dual approach to conserving biodiversity and alleviating poverty by curbing the harmful practices of local communities toward tiger poaching and over-harvesting of firewood that threatened the endangered species. Today, Periyar is an active successful example of community-based, park-centered ecotourism.
The Sahel and West Africa Program (SAWAP) in support of the Great Green Wall Initiative is a land management program designed to increase productivity and climate resilience in 12 West African and Sahel countries by expanding investments in sustainable land-use planning and water management. The program targets landscapes and climate vulnerable areas to help communities adapt production systems to climate variability, generate income and livelihoods, and secure global public goods.
Bhutan is a predominantly agrarian society and many of inhabitants make their living within fragile and inherently unstable ecosystems. The Bhutan Sustainable Land Management Project strengthened institutional and community capacity to anticipate and manage land degradation by instituting a sustainable land management approach guided by village-level bottom-up planning. Sustainable land management initiatives were introduced in over 165 villages in 32 blocks of villages, and the number of farmer households that adopted the practices increased by 70 percent, while soil erosion showed a 42 percent per annum reduction.
The Strategic Partnership on the Black Sea and Danube Basin, involving 17 countries and multiple agencies, was conceived under the GEF to address nutrient pollution and resulting eutrophication within the basin. Ten World Bank Group-supported projects under the partnership reduced nitrogen and phosphorus pollution entering waterways from agricultural, municipal, and industrial wastewater, as well as through wetland restoration.
A livestock waste management project in East Asia addressed the unsustainable production of intensive livestock, a significant source of organic and chemical pollution that threatened catchments draining into the South China Sea, the world's most biologically diverse shallow-water marine ecosystem. The project improved the environmental health of both freshwater and marine aquatic systems, as well as the surrounding communities, created important local employment opportunities, and supported the generation of two projects under the Kyoto Protocol's Clean Development Mechanism for one of the participating countries.
The Moldova POPs Stockpiles Management and Destruction Project contributed to the development of a modern regulatory system for the management of harmful pollutants and other toxic chemicals and wastes, allowing for remediation of over 1,600 hot spots.
Under the Africa Stockpiles Programme, the Tunisia Sound Management of POPs Pesticides Stockpiles project trained 400 technical staff, and reached out to government and non-government stakeholders across various sectors, as well as 8,000 pesticide users, regarding sound pesticide management and environmental protection. As a result, significant stocks of obsolete pesticides and associated wastes, scattered at over 200 sites across the country, were revealed and by the end of the project, over 1,200 tons of inventoried waste had been repackaged and disposed of using environmentally and technically sound methods.