BRIEF
CIWA in the Nile Basin
April 29, 2014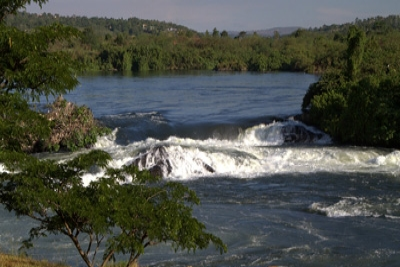 The Nile River Basin is shared by eleven countries: Burundi, the Democratic Republic of Congo (DRC), Egypt, Eritrea, Ethiopia, Kenya, Rwanda, South Sudan, Sudan, Tanzania, and Uganda. Each Nile riparian country faces unique challenges, and all have ambitious national development plans to fuel economic growth and promote poverty alleviation efforts that depend critically on the sustainable use and management of shared Nile waters. The benefits and sustainability of many of these investments could be enhanced from a regional perspective. Cooperative development and management of shared Nile waters can generate substantial "win-win" benefits to help unlock the full productive potential of the Nile Basin for more prosperous and sustainable national and regional growth and poverty reduction.
The CIWA Nile Program builds upon the work undertaken by the Nile countries over the past ten years with support from the Nile Basin Trust Fund. In its design, the CIWA Nile Program recognizes that the degree and types of cooperation in international waters vary greatly throughout the Nile Basin. CIWA support to the Nile encourages continued strategic cooperation where agreement between countries exists. It also allows for dialogue in cases where agreement does not exist, through the provision of a platform for continued dialogue. The flexible nature of the CIWA engagement in the Nile Basin allows for CIWA plans to be adapted as new priorities and agreements emerge, which is necessary considering the rapidly evolving events in the basin.
Projects
1. Nile Cooperation for Results (NCORE) Project
Project Objective: To facilitate cooperative water resources management and development in the Nile Basin.
Partner: Nile Basin Initiative. The NBI is an inter-governmental organization dedicated to the equitable and sustainable management and development of the shared water resources of the Nile Basin. The NBI was established in 1999 by the Ministers of Water Affairs of each member country declaring a Shared Vision "to achieve sustainable socio-economic development through the equitable utilization of, and benefit from, the common Nile Basin water resources."
Highlights of Progress to Date:
Platform for dialogue among stakeholders provided to strengthen regional dialogue and cooperation, including:

A regional Nile Day event was carried out in early 2013, where country commitment to cooperation was reiterated and, particularly, the importance of transboundary watershed management challenges were recognized.
Sudan announced resumption of full participation in NBI at the Nile Council of Ministers meeting in June, 2013.
National Focal Points received training to better help them serve as liaisons for the NBI and bring national-level governments' attention to pressing Nile issues.

Planning is under way for the 2014 Nile Basin Development Forum, 2014 Regional Nile Day and other major fora.
Strategic water resources modeling and analysis under way, including:

Nile-Technical Advisory Committee prioritized areas of importance for NBI water resource planning and management in March 2013, setting the analytical priorities for the NCORE project.
Nile DSS Help Desk was established at the Nile Secretariat, to assist the Nile ministries in the use of the shared modeling framework in their national water resource planning.
Five Flood Early Warning bulletins for the Eastern Nile were issued at a time when communities along the Blue Nile were experiencing severe flooding. The flood early warning system is being expanded to include additional areas in southwestern Ethiopia and South Sudan.
Drafting of the design and specifications for a basin-wide monitoring network was initiated – consultancy selection under way.
An additional support program for South Sudan has been designed. It will assist the newest member with capacity building, knowledge management, and planning.
Initial stages of a multi-sectoral investment opportunity analysis for the Eastern Nile is underway. This will build on the sectoral studies carried out by ENTRO, and draws from the methodologies for similar work employed in the Nile Equatorial Lakes regions and the Zambezi.
A dam safety toolkit with consolidated information on dams in the Eastern Nile is in development, to be released later in 2013. Training in dam safety was delivered for Eastern Nile stakeholders.

Investment projects of regional significance advanced, including:

Feasibility level studies for a new 13,000 ha irrigation and additional watershed management project have been initiated and selection of consultants is underway.
Study of least-cost power generation expansion for South Sudan, and integration of South Sudan into the regional grid has been initiated and selection of consultants is under way.

Strengthened stakeholder engagement and participation, including:

NCORE's kick-off workshop in the Eastern Nile generated feedback from government, academia, and NGO participants, which was then reflected in the project's design.
Intensive technical training for sixteen Eastern Nile Young professionals has been initiated, with government and academic participants from all Eastern Nile countries.
Training on water resource management tools (Riverware) provided in three Eastern Nile countries.
2. Engaging Civil Society for Social and Climate Resilience in the Nile Basin
Project Objective: To contribute to the equitable and sustainable development of the Nile Basin through increased engagement of civil society in Nile Basin cooperation programs and processes.
Partner: Nile Basin Discourse. The NBD is a civil society network established in 2002 with more than 800 member organizations that raises awareness among civil society actors on Nile Basin development programs and promotes a culture of "One Nile, One Family." It builds civil society capacity to contribute to social and climate resilience of riparian communities and informs the design, implementation and monitoring of Nile Basin policies and programs. NBD's extensive ground presence in riparian communities makes it uniquely placed to link higher-level Nile cooperation processes and projects with local community perspectives and needs. NBD channels community-based voices to ensure broad stakeholder engagement and coordination in Nile Basin programs and processes for a sustainable and equitable climate-resilient growth.
Project description: The project provides support to strengthening the functions of the NBD Secretariat; revamp the NBD's web presence in order to better leverage internet and mobile technologies for improved communications across a large, culturally and politically diverse, and geographically dispersed group of stakeholders; and focus on capacity building of NBD's civil society organizations' members on priority issues such as climate change adaptation, gender equity, empowerment of women and young people as resilience champions.
3. Nile Equatorial Lakes (NEL) Transboundary River Basin Management and Development
Project Objective: To facilitate investment project preparation, establish frameworks for cooperation, to strengthen sub-regional capacity and mobilization of investment finance, and at the sub-basin level to serve as a vehicle for diagnostic and preparation studies in the fields of power trade and development and natural resources management and development.
Partner: Nile Equatorial Lakes Subsidiary Action Program – Coordination Unit (NELSAP-CU). NELSAP-CU is one of the three centers of the Nile Basin Initiative and is located in Kigali, Rwanda. NELSAP-CU has a demonstrated track record for preparing multi-sectoral, cooperative, regional investments. Since it was launched in 2001, NELSAP-CU has served as a vehicle for a number of important diagnostic studies that have provided an excellent resources base for project identification. In parallel, the center also focuses its efforts on investment preparation, resource mobilization, and facilitating the advancement of investment projects to the feasibility and design stages.
Project description: The project strives to address poverty in the NEL region and is expected to prepare multi-purpose reservoirs that will irrigate 60,000 ha of land, generate electricity, and supply water to 400,000 people in rural and urban settings in the Sio-Malaba-Malakisi, Kagera, and Mara sub-basins. The NELSAP-CU project would advance these projects to pipeline status through feasibility-type studies and packaging of prepared investments, improved river basin planning and strengthened stakeholder participation in investment.he advan