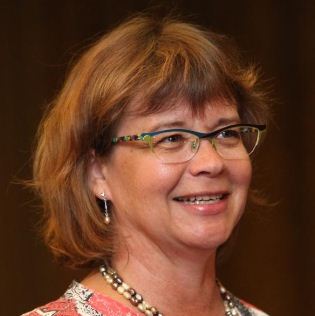 Laura E. Bailey
World Bank Country Manager for Papua New Guinea, East Asia and Pacific
Laura E. Bailey serves as World Bank Country Manager in Papua New Guinea, a post she assumed on April 1, 2009.

Her 20 years of experience in development are strongly grounded in field operations in Asia, Africa, and Central America, including experience in a range of developing and transitioning countries, working on behalf of international agencies, bilateral technical assistance projects, and national and international NGOs.

Prior to her posting to PNG, Bailey served as Senior Operations Specialist in the Operations Policy and Country Services vice-presidency of the World Bank; her responsibilities from 2005 to 2009 included launching partnership initiatives across multilateral and bilateral agencies, leading operational inputs to reform Bank policies related to 'rapid response' operations, and providing support to a wide range of country teams including Liberia, Sudan, Somalia, Zimbabwe, Timor-Leste and the Pacific Island states.

Before coming to Bank headquarters in May 2005, Bailey spent five years in Timor-Leste working closely with the transitional administration and the newly independent Government. For fifteen years before joining the Bank, Bailey worked across sub-Saharan Africa, Southeast Asia, and South Asia, with international NGOs and for national governments under technical assistance projects financed by multilateral and bilateral aid agencies. She holds a Master of Public Policy degree from Harvard University.
AREAS OF EXPERTISE
Aid Effectiveness
Conflict
Gender
Private Sector
Public Sector