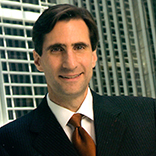 Keith Hansen
Global Practices Vice President, World Bank Group
Keith Hansen is one of two vice presidents for Global Practices at the World Bank Group. His key responsibilities include the setup and oversight of the new Global Practices, which will bring together the best expertise from across the Bank Group and from partners to help tackle countries' most complex development challenges. In this role, he is also responsible for the oversight of the Cross-Cutting Solution Areas, which will focus the WBG's efforts and resources on achieving ambitious targets in key priority areas such as gender and jobs.

Prior to this appointment, he served as acting vice president for human development at the World Bank, responsible for the Bank's work in education; health, nutrition, and population; and social protection. He has also served as the human development director for Latin America and the Caribbean, responsible for the Bank's activities in education; health, nutrition, and population; and social safety nets in the region. Previously, in his role as head of the AIDS Campaign Team for Africa, Mr. Hansen spearheaded the Bank's renewed approach to the epidemic.

He holds a master of public affairs degree from the Woodrow Wilson School at Princeton University, a law degree from Stanford University, and a bachelor's degree in political science from Yale University.