The Food Systems, Land Use and Restoration (FOLUR) Impact Program is based on the growing recognition that food production systems and land use must improve for the health of people, planet and economies. With financing of $345 million from the Global Environment Facility (GEF) and expected additional co-financing of over $2.7 billion, FOLUR promotes sustainable integrated landscapes and efficient food value chains at scale.

Read and Watch: FOLUR Annual Meeting Delegates Shape a Lexicon for Landscape Restoration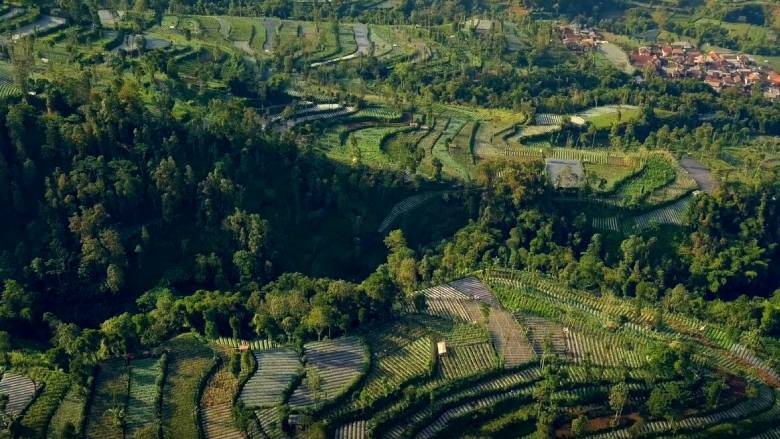 FOLUR seeks to transform global food and land use systems, targeting large production landscapes for eight commodities: cocoa, corn, coffee, livestock, palm oil, rice, soy, and wheat. Structured with a Global Platform and 27 country projects – FOLUR aims to transform the global food and land use systems through projects that restore degraded landscapes and intensify sustainable land management practices. The program aims to address a range of climate-related environmental concerns, including agricultural adaptation and mitigation, and has a strong gender component – tackling gender gaps at the nexus of food, land use and restoration, in recognition that we cannot transform food systems and make natural resources management more sustainable without gender equality.
The FOLUR Impact Program uses an integrated approach to achieve systemic environmental change and support improvements in human well-being, resilience, and economic growth and prosperity. To realize this comprehensive vision, FOLUR harnesses the expertise and reach of multiple sectors: the private sector, governments, financial institutions, land managers, research institutions, and civil society.
The FOLUR Global Platform is led by the World Bank, with support from five key partners:
· International Finance Corporation
· Global Landscapes Forum
· Good Growth Partnership
· UN Food and Agriculture Organization
· FOLU Coalition