The Philippines is known for its bustling cities, immense natural beauty, and a long, well-established tradition of workers going overseas for jobs, experiences, and new opportunities. With so many Filipinos pursuing opportunities abroad, does the country run the risk of losing top talent? On the island of Mindanao, the World Bank met fish farmer Angelito Castro whose career shows how outbound migration can be a boon for migrants and countries of origin alike.
Globally, migration is a development challenge. About 184 million people—2.3 percent of the world's population—live outside of their country of nationality. Almost half of them are in low- and middle-income countries. But what lies ahead? Learn more in World Development Report 2023: Migrants, Refugees, and Societies.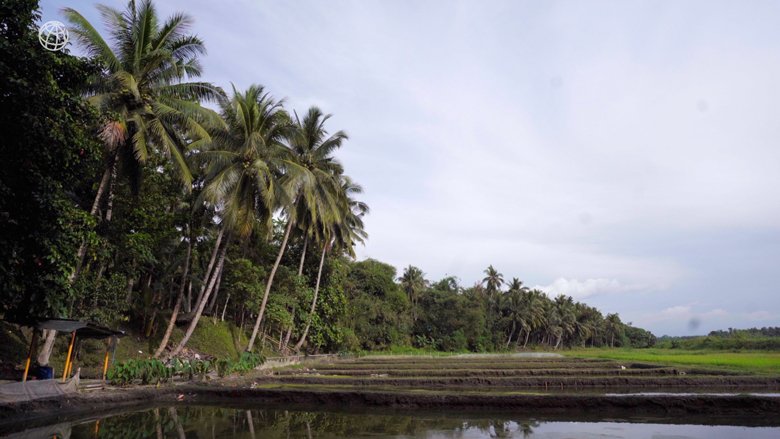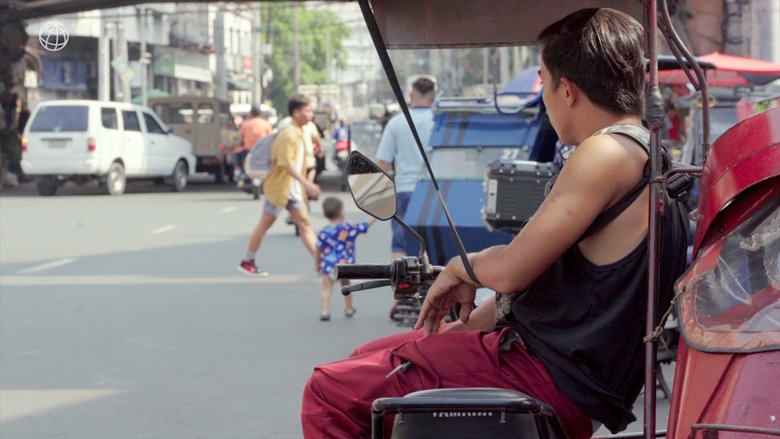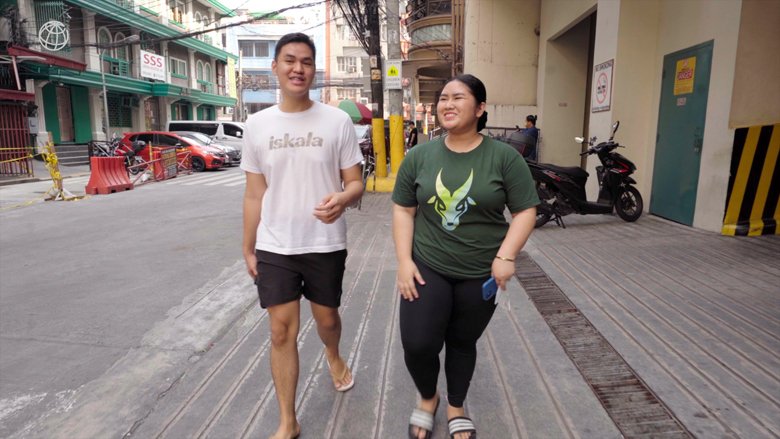 Transcript
PAUL BLAKE
The Philippines, a country known for its bustling cities, immense natural beauty, and a long, well established tradition of going overseas for jobs, for experiences, for new opportunities.
PAUL BLAKE
Each year, over a million Filipinos fan out across the globe, chasing dreams and opportunities in foreign countries. They go abroad, they bring savings, they bring new skills, new knowledge back. It's a practice both commonplace and celebrated. Overseas, Filipino workers, or OFWs, as they are known, are held up as heroes for their personal sacrifice and the resources they send back home.
PAUL BLAKE
But for many, like Mindanao fish farmer Angelito Castro, there was no other option.
ANGELITO CASTRO
I came from a very poor family, so I need to change, I have to do something to change the economic status of my family.
PAUL BLAKE
Angelito joined the legions of OFWs around the world, spending 12 years in five different countries, working on fish farms and learning the trade, all the while sending money back to loved ones, building up his knowledge of the practice and saving up to start his own fisheries business when he returned.
ANGELITO CASTRO
These five countries practicing aquaculture in different management practices, different technology, different approaches. All those technical knowledge, experience, expertise, gave me so much advantage or edge when I started my own fish farm business.
PAUL BLAKE
The money that OFWs send back, known as remittances, are a lifeline for migrants, families and communities, especially during times of turmoil. In 2022 alone, OFWs accounted for approximately $36 billion in remittances. But outbound migration has bigger benefits for countries of origin than just money transfers. The skills, experiences, and professional connections developed abroad allow for critical knowledge transfers.
ANGELITO CASTRO
My age over my competitor is the technical knowledge that I can impart or I can give to my customers. I think that's the number one advantage, plus my experience overseas helps me a lot to have that confidence, to start this kind of business. This is my field, this is my expertise, this is my passion.
PAUL BLAKE
Despite having gained an edge overseas, being separated from his wife and growing family for extended periods was never easy. He did it so they would have a better life.
ANGELITO CASTRO
It's very, very difficult. I don't want my children to experience what I'd been through all those years working overseas. If you're not an, OFW you cannot feel what we've experienced, what we've been through all those years there, it's very, very difficult.
PAUL BLAKE
To ease the burden, successive Filipino governments have taken great strides to protect the rights of OFWs while they're overseas, including through bilateral labor agreements that seek to protect the rights and provide better conditions for workers abroad. Preparing migrants for work abroad, including programs to develop skills in line with the demands of the global market. Engagement with workers overseas, namely government offices that engage with workers abroad, assisting with labor protection, training and general support in a context where some have faced labor exploitation or gender based violence. Lowering the cost of remittances. Policies have been put in place that make the cost of sending remittances to the Philippines some of the lowest in the region enabling greater investment in health and education at home, especially for children who have remained and support to returning migrants, including programs to support the reintegration of returnees through information sharing, training and loans for entrepreneurship, among others. This approach can provide lessons that may be relevant to other countries of origin.
PAUL BLAKE
Because of their sacrifices, OFWs are considered national treasures. Alvin Ang, a professor at Ateneo De Manila University, has studied the OFW's effect on the Filipino economy closely.
ALVIN ANG
They're modern heroes because they gave up working here, they gave up their family lives and go to work abroad. The money they have sent back home when it's pulled together help pump the economy, protect us from a lot of uncertainties. For example, this pandemic, the savings that they have generated all these years more or less cushioned us from a more difficult time. That's why the government has called them modern heroes.
PAUL BLAKE
With so many Filipinos pursuing opportunities abroad, does the country run the risk of losing its best, brightest and most hardworking? Brain drain has certainly been an issue for some countries, especially smaller economies. But Alvin says the situation has played out differently in the Philippines.
ALVIN ANG
Before, it was brain drain because it was the doctors, it was the professionals who were leaving. But now, in a sense, there's a steady flow of people being trained to become professionals, or even middle workers, middle skilled workers. We have an educational system that produces almost all kind of skills, but they're not needed here, all of them. So those are generally for people to go out.
PAUL BLAKE
Alvin says the government has carefully crafted policies to mitigate the brain drain risk. The potential to work abroad has encouraged many people to pursue higher education and careers that are in demand when they might not have otherwise done so. Many of those who study with the intent to go abroad end up remaining filling much needed jobs in the Philippines. Many people that do go abroad for a few years end up returning, bringing their savings and skills with them.
ALVIN ANG
In the street where I grew up, I think half of the people have gone to work abroad, but they're coming back home. They're not permanent migrants.
PAUL BLAKE
For many, the potential to work abroad is enticing enough to encourage people to pursue education that they might have otherwise forgone.
TRISHA MOLETA
Actually, nursing wasn't my first choice. Trisha Moleta is a third year nursing student at the Far Eastern University in Manila. Her passion was to study culinary arts. Then, when COVID-19 hit, she shifted gears.
TRISHA MOLETA
Since there was a pandemic - that's when I had the urge to pursue nursing. It's because nurses were in-demand during the height of the pandemic.
PAUL BLAKE
She says it's also because there are far more opportunities for nurses to work and earn abroad that she doesn't see here.
TRISHA MOLETA
In the Philippines, the starting salary is from 15 - 20,000 PHP which is not okay. Because in the future, that wont be enough to fund our needs especially if we have families and also personal savings and for also for the future.
PAUL BLAKE
While Trisha has her sights firmly set on going abroad, should she decide to remain, she's likely to easily find work in the Philippines, having trained as a nurse, which remains an in demand occupation domestically.
TRISHA MOLETA
Now that I'm a nursing student and this is the path I'm taking I can see the brighter side. I'm falling in love with nursing and know it's a good path for me.
PAUL BLAKE
Back in Mindanao, Angelito is busy building his business, using the skills and capital earned abroad.
ANGELITO CASTRO
It takes time, and it's not free. So we are on the process of completing all those documents, so hopefully, by God's blessings, it will be approved maybe middle of this year.
PAUL BLAKE
As for the future, he's considering more stints abroad, but also hopes to get the farm accredited to become a training facility so that he ultimately can pass on to others what he learned during his years overseas.
Produced by Paul Blake, Veejay Villafranca, David Llorito, Lara Hartzenbusch and Kym Smithies.