Tell us about yourself.
I am a teacher, researcher and science communicator. I make use of remote sensing and modelling to explore how ocean physics influence the distribution and state of ocean flora and fauna. Currently, I am the Director of the Marine Science Institute, University of the Philippines.
Is there an event in your life that inspired your work?
My mom claims that she knew at an early age that I would work in the marine environment. Of her five children, she said it was I who was the hardest to pull away from the sea during family vacations, even after my brothers and I got trapped on a quickly disappearing island because of rising tides. I realized, even then, that not only was the ocean full of life, but that the ocean itself was alive, constantly changing.
What comes to mind when you think of the ocean?
A warm embrace. I think for most people, especially if you live in an archipelago, the ocean seems to be a barrier; something that divides us. But for me, it is actually what connects us. It has helped define our history, our food, and our culture.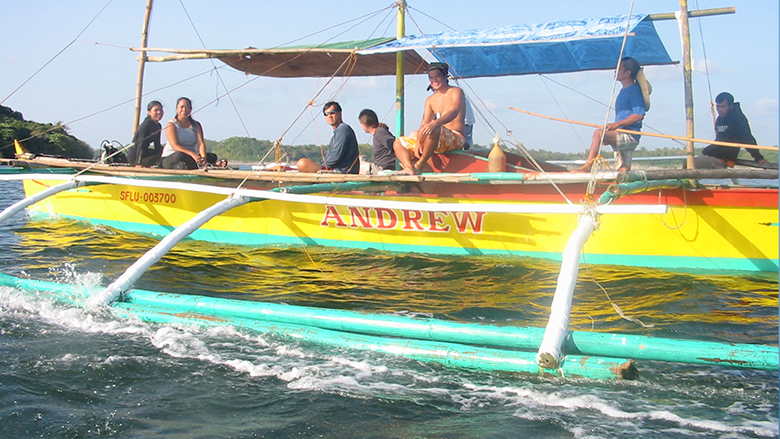 Dr. Laura with her team on a motorized bangka (boat) in Bolinao, Philippines (Photo: supplied)