Extreme weather is fast becoming the 'new normal' in the Balkans. In May 2014, historic flooding pushed over 125,000 people into poverty in Serbia alone, and caused damages and losses well over $2 billion in Bosnia and Herzegovina. A stifling round of record temperatures smothered Southern Europe last year, buckling train tracks in Serbia and earning the nickname 'Lucifer' for scorching temperatures above 40 degrees Celsius, with similar temperatures affecting the region just a few months ago. According to international researchers, climate change played a significant role in both these heatwaves – and trends may worsen in coming decades.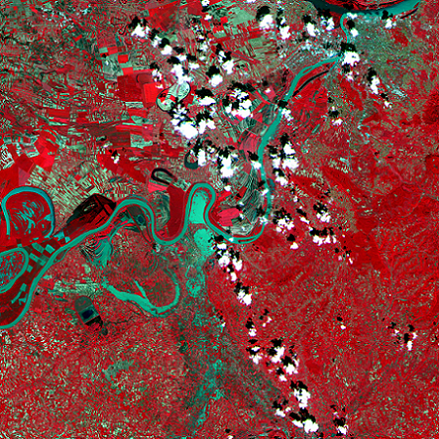 Unprecedented flooding hit part of the Balkans in 2014. In this photo: floods in the the town of Obrenovac, Serbia. Photo: Vekom Geo.

A recent World Bank report found that summer temperatures in the Balkans could rise 4 degrees Celsius or more above pre-industrial levels by the end of the century. Temperatures this extreme could bring severe droughts, slashing agricultural yields while inducing water scarcity throughout the region. The lack of reliable rainfall could also reduce hydropower production – a major renewable energy staple for the Balkans – by 20 percent or more. Moreover, winter and spring flood risks are also expected to increase, exacerbating regional disasters like the 2014 floods.

Leveraging Technology to Better Understand Risk

Governments are turning to innovative technologies to better understand changing climate and disaster risk, and take effective action. For example, with support from the Global Facility for Disaster Reduction and Recovery (GFDRR), as well as the World Meteorological Organization (WMO) and USAID, countries throughout the Balkans are sharing real-time hydrometeorological data and forecasts to provide critical flood information. Compiling this information into advanced flood models will provide critical early warnings for vulnerable communities, and help officials analyze long-term climate trends.