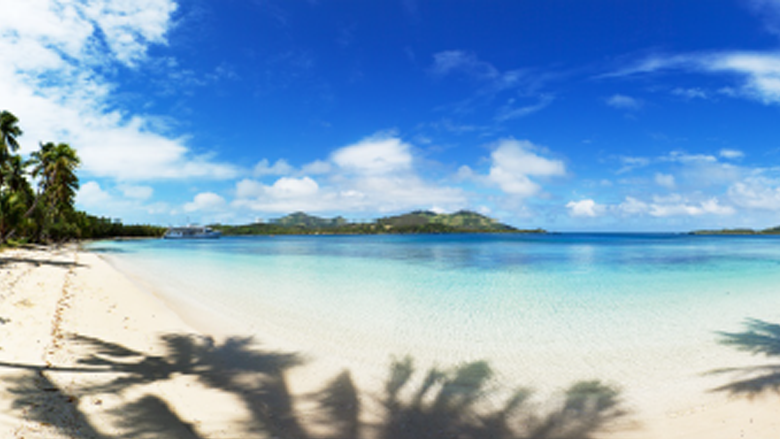 Fiji is at the front lines when it comes to combatting climate change. The nation's 300 volcanic islands are highly vulnerable to cyclones and floods. Almost 26,000 Fijians are pushed into poverty every year due to cyclones and floods, and that number is expected to rise to over 32,000 by 2050.
A new Fijian Government – World Bank report finds that to reduce climate vulnerability, Fiji needs an investment of over $4 billion over the next ten years. It's a huge challenge requiring major investment.
Turning vulnerability into strength
Fiji is facing this challenge head on. In November, it became the first emerging economy to issue a sovereign green bond, amid unprecedented demand from international and domestic investors. With the bond, Fiji created a new way to mobilize finance for development, and a market for private sector capital seeking investment opportunities that support climate resilience and adaptation.
It all started over a cup of coffee. In July, the Governor of Fiji's Reserve Bank met IFC's Resident Representative in Suva to talk about how Fiji could leverage private sector investment for its commitment to the Paris Agreement—a global agreement to reduce climate change. By 2030, Fiji wants to run on 100 percent renewable energy and cut CO2 emissions in the energy sector by 30 percent.
The discussion quickly turned into a brainstorming on how the World Bank Group could help Fiji encourage private sector investment to areas that would help the nation become more resilient to the impacts of climate change.
Thinking out of the box
One idea was to use green bonds. Green bonds are a growing market: global issuances have already topped $100 billion this year, but most green bonds are issued by the private sector. Only Poland and France had previously issued sovereign green bonds. Among many requirements, countries must have in place a green bond policy framework that reflects international guidelines for use of proceeds, disclosure and reporting.
Still, the government of Fiji wanted to explore this option. Beyond offering an efficient way to raise funding, this could also set an important, innovative precedent that could inspire other nations to leverage capital markets towards their climate goals. And the World Bank Group would be a natural partner in this effort: the World Bank and IFC are among the largest issuers of green bonds and helped develop the market by defining best practice for transparency and reporting. The World Bank also helps countries develop green bond frameworks, for example supporting Malaysia in setting up a framework that led to the first green Islamic finance bond. Both the World Bank and IFC have deep expertise in working with governments and the private sector on climate resilience and adaptation.
Commitment is everything
In keeping with its ambitious climate targets, Fiji also set itself a tight timeline: it wanted to issue the first green bond as it was set to take the helm of the 23rd Climate Change Conference in November. With no time to be lost, work began immediately. A steering committee, chaired by Fiji's Reserve Bank governor and including representatives from government agencies and the World Bank Group in Suva and Washington, D.C., met regularly in person and through videoconference. By October, Fiji had put in place a green bond framework which emphasizes climate change adaptation. And on November 1, Fiji issued its inaugural green bond.
Paving the way for others
Ariff Ali, Governor of Fiji's Reserve Bank, said: "As Fiji has made access to climate finance a key pillar of our COP23 Presidency, we are proud that we have been able to set an example to other nations vulnerable to the impact of climate change by issuing this green bond in an amazing short time frame, because of the close working relationships with IFC and the World Bank."
Fiji will use the green bond proceeds for investments in crop resilience, flood management in sugarcane fields, reforestation, rebuilding schools to better withstand violent weather, installing solar equipment in remote locations, and energy efficiency.
With this bond, Fiji has shown that with a strong commitment to putting in place the right policies and incentives, countries can create entirely new markets that unlock new sources of finance for development.
The collaboration with Fiji took place under a three-year Capital Markets Development Project supported by the Australian Government and implemented by IFC.