- Program for Tuesday, November 6th, 2018 -
Digital Media Session 9: Governance's Role in Ensuring Economic and Social Inclusion of LGBTI People
Lesbian, gay, bisexual, transgender and intersex (LGBTI) people continue to face discrimination, exclusion and violence in countries around the world. The WBG is beginning to establish the links between equality and legal rights protections of LGBTI people to social and economic impacts, including through research in Thailand, the Western Balkans and Brazil. This session examined how ensuring equality and legal rights protections for LGBTI people can positively impact development outcomes. This session gathered World Bank Governance Global Practice Senior Director Deborah Wetzel and U.S. Deputy Assistant Secretary of State in the Bureau for Democracy, Human Rights and Labor Scott Busby in a discussion on data, LGBTI rights, and economic development. Watch the replay.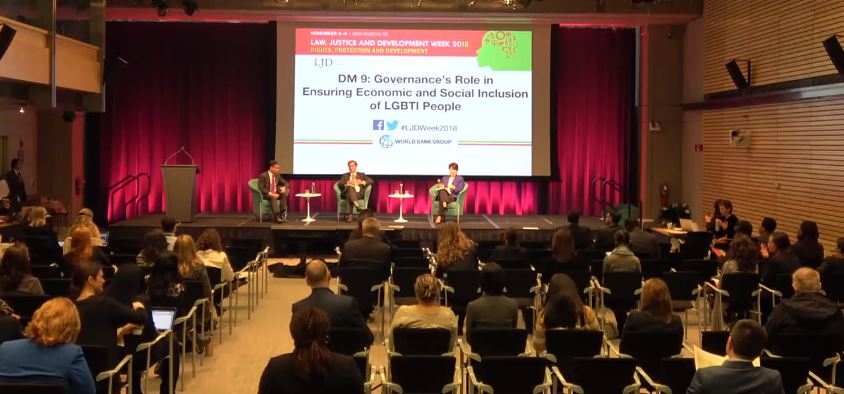 Digital Media Session 10: Enabling a Capability Approach to Refugees with Disabilities
In this session, Mary Crock, Professor of Public Law at the University of Sydney and Ron McCallum, Emeritus Professor at the University of Sydney Law School discuss strategies to improve the identification of disabilities in displaced populations and efficiency dividends/benefits that flow from providing disabled refugees respect and agency in relief and development work. Watch the replay.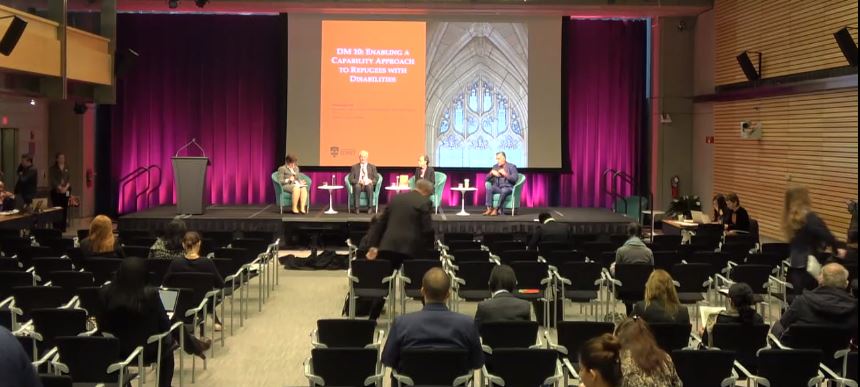 Digital Media Sessions 11 & 12: UN Women and Penn Law Family Law Mapping + Why the World Needs More Paternity Leave
In the first discussion, Rangita de Silva de Alwis, Associate Dean for International Programs at the University of Pennsylvania Law School and Beatrice Duncan, Constitutions and Access to Justice Advisor at UN Women discuss the first stage of UN Women's global family law database, the first mapping exercise to examine the entire legal system of a country to identify the law's impact on women's status in the family. This discussion is followed by a presentation by Katrin Lutz, Legal Analyst at the World Bank Group Women, Business and the Law titled "Why the World Needs More Paternity Leave", and the many benefits of paternity leave. Watch the replay.
Digital Media Session 13: Rethinking Pension Laws and Women's Vulnerability in Old Age
Women remain vulnerable not only in their working lives, but also in retirement. In this session, Montserrat Pallares Miralles, Senior Social Protection Specialist at the World Bank Group and Alena Sakhonchik, Analyst at the Women, Business and the Law unit of the World Bank Group explore how pension laws differentiate between men and women, and the pension design aspects which affect women's economic security in old age. Watch the replay.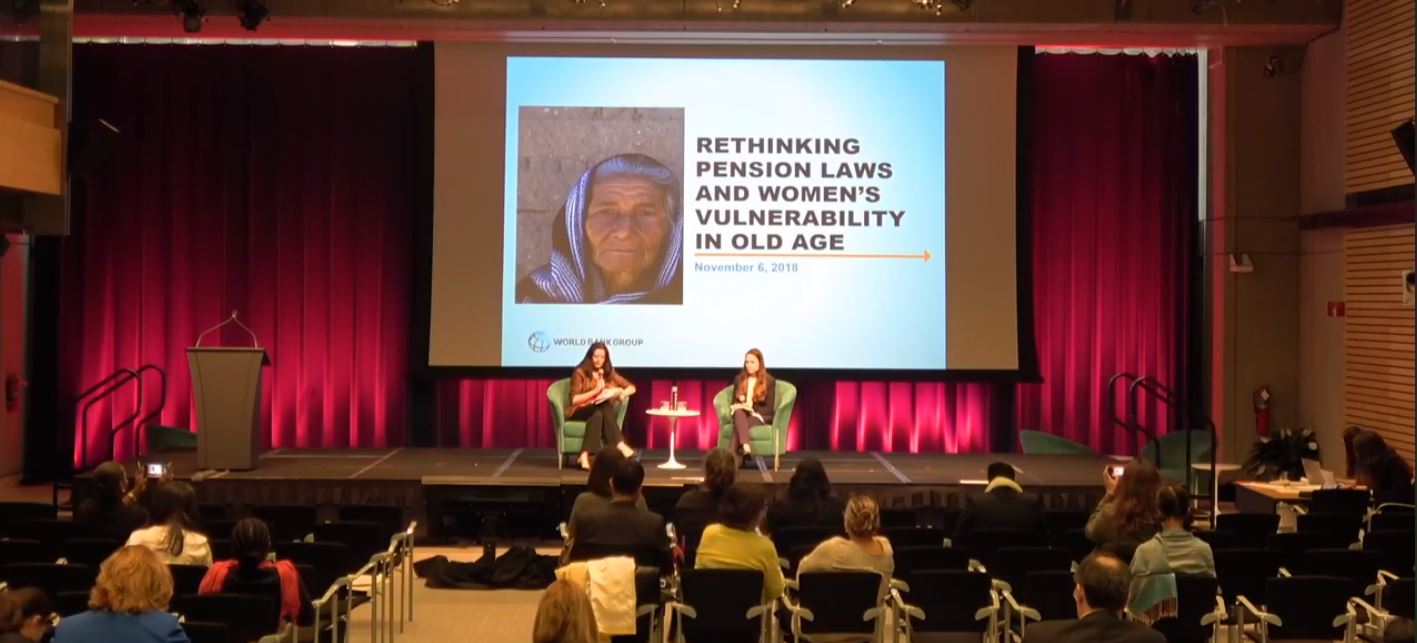 Digital Media Session 14: The Role of Informal Justice Systems in Fragile Contexts
In this session, Jurgen Zattler, Executive Director at the World Bank Group, Anna Myriam Roccatello, Deputy Executive Director at the International Center for Transitional Justice, and Bernd Messerschmidt, Head of the Rule of Law Program at the German Development Cooperation (GIZ) provide an overview of informal justice systems and explore innovative ways to strengthen and harmonize them with formal systems and international human rights standards. Watch the replay.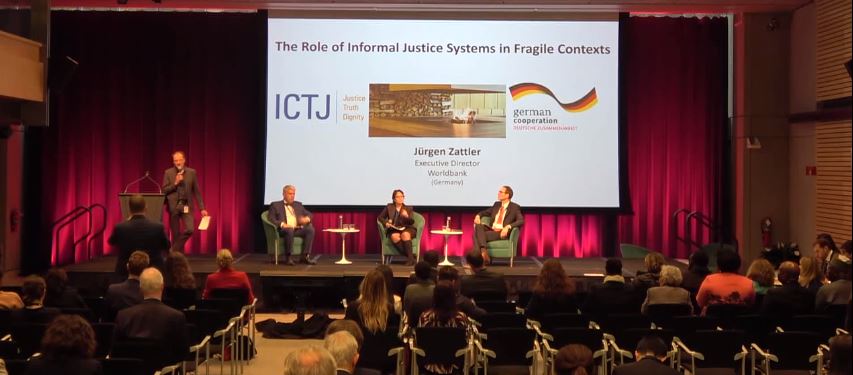 Digital Media Session 15: How Can We Enhance Institutions and Access in Fragile Camps?
In this session, Valentina Okaru-Bisant, Professor at Catholic University of America, Edith Mwenda, Senior Counsel at the World Bank, RoseAnn Rotandaro, Founder and Executive Director of The Village Link, and Mausi Segun, Executive Director at Human Rights Watch share insights on the tools and resources required to enhance institutions and access in fragile camps. Watch the replay.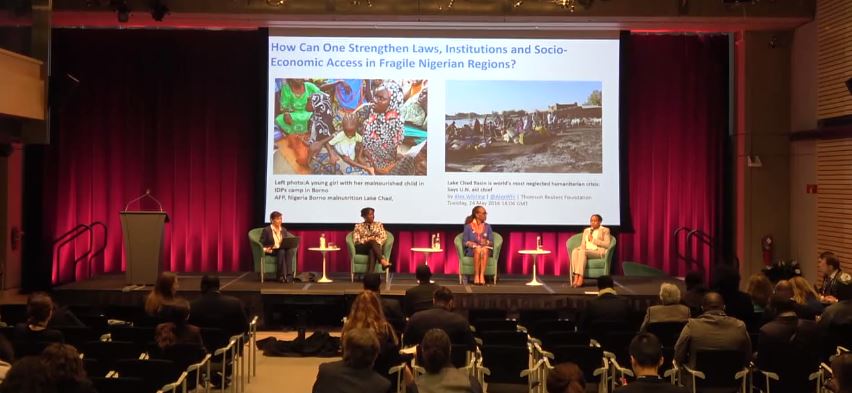 Digital Media Session 16: Can Blockchain and Other Innovative Technologies Help Solve the Refugee Crisis?
For refugees fleeing from crisis, the hardship does not end upon being welcomed to a new country. An official identity can also be one of the most difficult things to gain access to. In an increasingly digital society, digital identity is growing in importance and blockchain technology has the potential to put security and trust into digital identity applications. Moreover, blockchain can also help with remittances, allowing refugees and migrant workers to send money back home to their families instantly. Yet, there are still a number of obstacles to the wider adoption of blockchain, and sceptics believe that this technology is over-hyped. Are we at the pinnacle of a history-altering technology that will drive massive economic and social impact, or is blockchain the latest tech buzzword – more noise than substance? Hear from Elizabeth Renieris, Global Policy Counsel at Evernym, Dilip Ratha, Lead Economist at the World Bank and Jelena Madir, Chief Counsel for the European Bank for Reconstruction and Development. Watch the replay.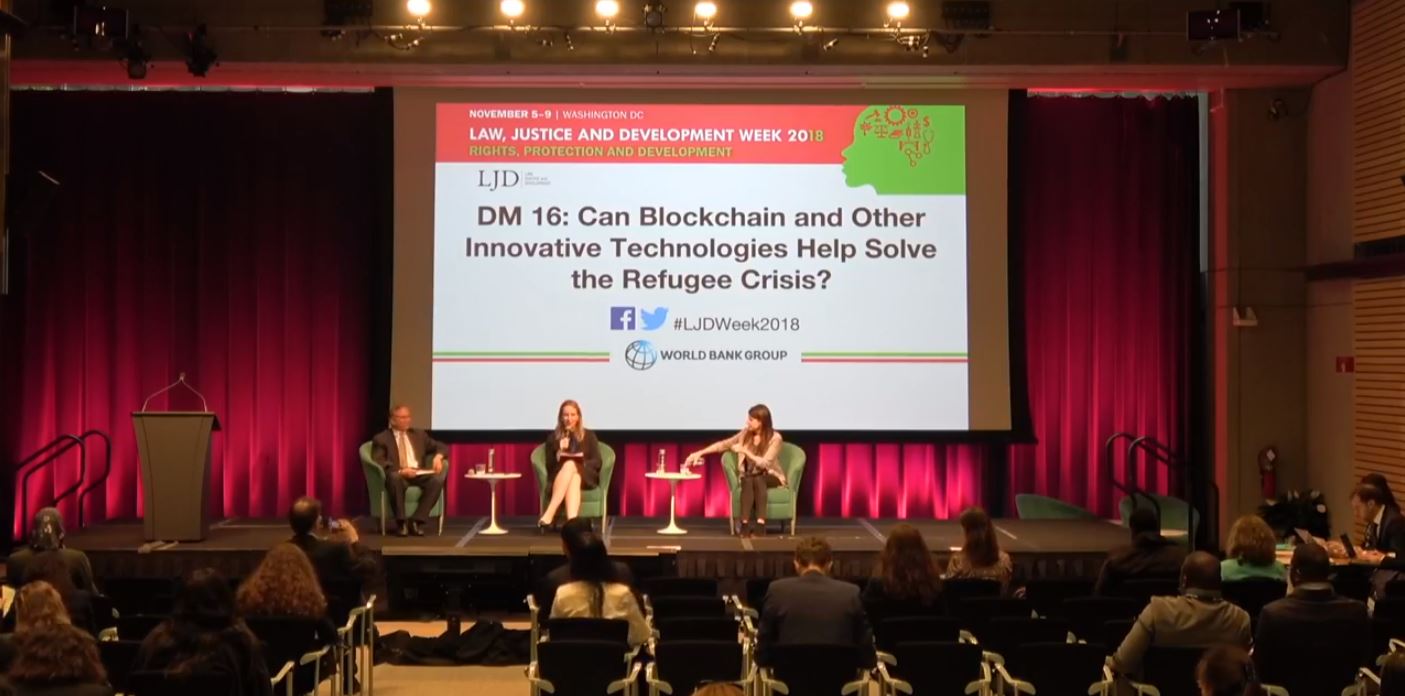 Digital Media Session 17: Ticket to Immersion: Empowerment Programs for Refugees
In this session, Elin Hofverberg, Expert Consultant at the Law Library of Congress and Peter Roudik, Assistant Law Librarian at the Law Library of Congress, and Piort Bakowski, Policy Analyst at the European Parliament discuss the Law Library of Congress survey of migrant immersion programs, and examine best practices for integrating refugees of similar and different ethnic, religious or cultural background as compared with those in receiving countries. Watch the replay.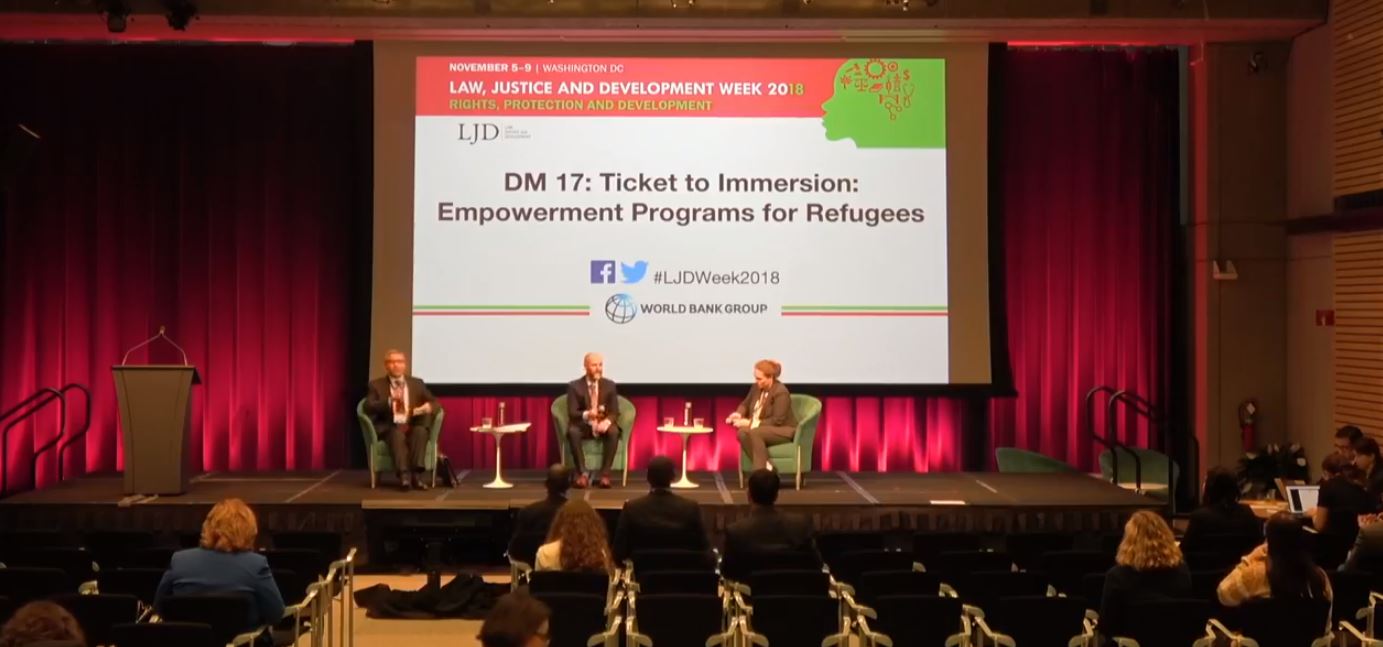 Digital Media Session 18: Development Solutions by Winners of LJD Week 2018 Law Student Contest
In its first edition, the law student contest for LJD Week 2018 is awarding two students from Ghana and Uganda for their vision on how law and legal frameworks can better enhance development solutions. Watch the replay.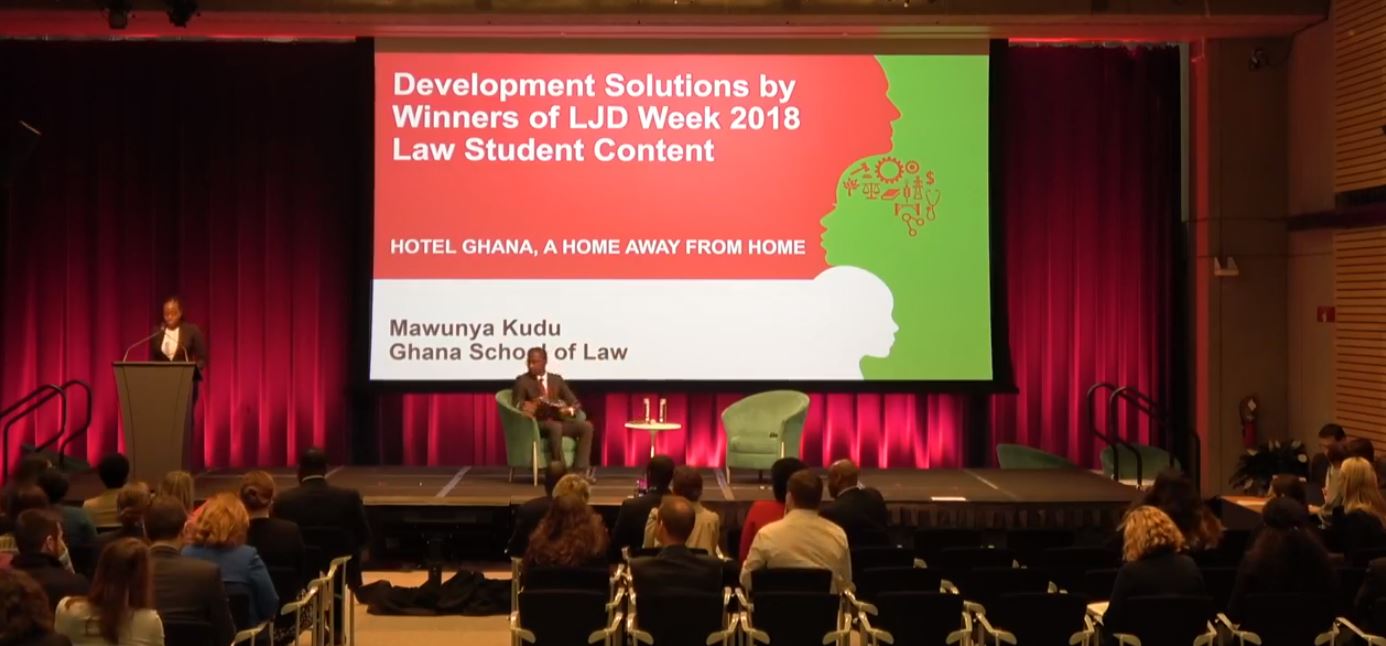 Digital Media Session 19: New Forms of Security through Policy Reform, Water and Agriculture
Through three dynamic presenters, this session will focus on how investment in the WASH sector serves as a motivator of gender inclusion, a driver of economic prosperity, and a promoter of good environmental practices in the circular economy.
Turning the Tide: Investing in WASH for Socioeconomic Change
Dominion to Participation: Policy Reform for Female Sex Workers
IFAD and Agricultural Development in Fragile Situations