WASHINGTON, April 26, 2018­-- World Bank Group President Jim Yong Kim today announced the appointment of Pinelopi Koujianou Goldberg, Elihu Professor of Economics at Yale University, as World Bank Group Chief Economist.
"I'm thrilled that Penny Goldberg will bring her vast academic experience, intellectual rigor, and boundless curiosity to the World Bank Group," World Bank Group President Jim Yong Kim said. "Penny has spent her career examining many of the most complex issues that affect developing countries, and she will help answer the most important – and difficult – questions of our time: how to help developing countries prepare for the economy of the future, and how to ensure equality of opportunity everywhere in the world."
Goldberg, a Greek and US national, brings an impressive track record as a leading applied microeconomist, widely cited for her research on developing countries—including the effects of trade on inequality and firm productivity, profits and innovation, and enforcement of intellectual property rights.
She is expected to strengthen the Bank Group's connection to state-of-the-art academic research and help shape a vision of how to achieve the Bank Group's goals of sustainable growth, shared prosperity, and a world free of extreme poverty.
Goldberg has had an illustrious career in academia, holding several leadership roles in the economic community and receiving numerous awards and fellowships. She is Vice-President of the American Economic Association and a member of the Executive Committee of the Econometric Society. From 2011-2017, she was Editor-in-Chief of the American Economic Review, the flagship journal of the American Economic Association. Goldberg is a member of the American Academy of Arts and Sciences, a recipient of both Guggenheim Memorial Foundation and Sloan Research Fellowships, and recipient of the Bodossaki Prize in Social Sciences. She is also a research associate at the National Bureau of Economics Research (NBER) and board member of the Bureau of Research and Economic Analysis of Development. (BREAD). She has previously served on the economics faculty at Princeton and Columbia. She holds a Diplom from the University of Freiburg, Germany, and a Ph.D from Stanford University.
Goldberg was selected for this position through the World Bank Group-wide competitive managerial selection process. Her start date will be announced shortly.
For a high resolution photo of Penny Goldberg, click here.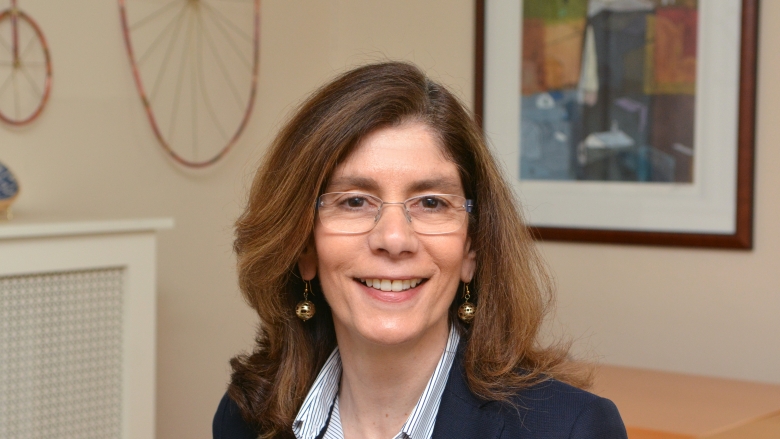 Photo Credit: Michael Marsland, Yale University