On a windy, dusty afternoon in Qibing in Lesotho, Tsiliso Mokhele sat around with his family, the adults among them covering their faces to keep the dust from their eyes. "We normally experience such dusty weather in August, but it's only June," he saíd.
"We have not been able to make any good harvests," he continued, "because we've been without water due to the drought." This means that, for farming families like his in the Qalabane area of Lesotho's Mafeteng district, it has been difficult to sell produce or even have something left over to eat.
Lesotho was hard-hit by an El-Nino induced drought, the country's worst in about 35 years. The Lesotho government declared a state of emergency in December 2015 and in June 2016, more than one quarter of the population of 2.2 million were still considered at risk from it, with about 377,000 people requiring immediate food aid or cash to enable them to buy it on the market. The drought continued to affect communities right into 2017.
The government's Emergency Response Plan for 2016/17 focused on reaching the most vulnerable people, while strengthening its national capacity to respond to emergencies and to build up resilience. One way of doing this was through existing mechanisms, such as those aimed at social protection.
The World Bank joined other development partners to supported the Government of Lesotho in this regard: a US$20 million Social Assistance Project (SAP), which aims to support the government in improving the efficiency and equity of selected social assistance programs, received an additional US$20 million from the Bank as part of the emergency response.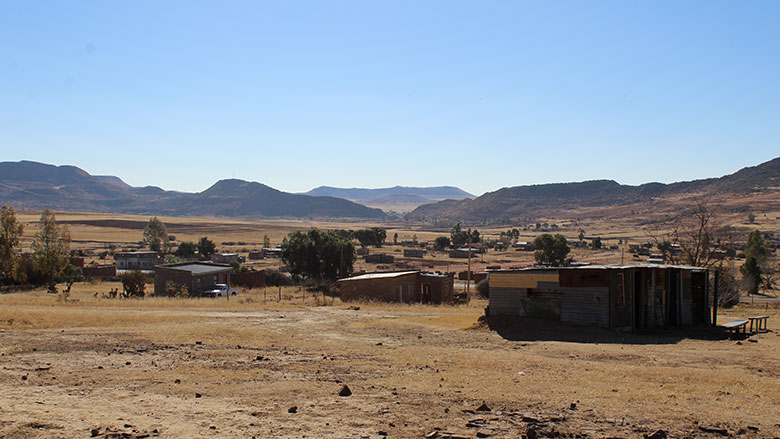 In Lesotho, top ups of cash helped some families keep their children in school and buy food during the 2015/16 El Nino drought. Photo: Elita Banda/World Bank
Grants for children helped
The Child Grant Program, which covers more than 26,000 households, proved an effective way of reaching the most vulnerable communities in the population. From December 2016 to April 2017, funds were used to make cash top-ups of 500 maloti (about US$38) per household a month to recipients.
"Thanks to these, my children continued to go to school and I was able to put food on the table," said Mokhele.
Lesotho continues to be susceptible to drought but, through SAP, the Bank continues to support the government to weather it. Key aspects of social assistance will be strengthened by using tools to identify and target people who need help most, as well as by improving the efficiency of both programs and payment systems, and by establishing explicit links between social assistance and emergency response operations.
"Another important aspect of pro-actively responding to recurrent droughts is building the resilience of vulnerable communities," says Lucilla Bruni, Economist at the World Bank and Task Team Leader of the Lesotho Social Assistance Project. "Through the SAP we will work with the government of Lesotho to design and implement activities that enhance the livelihoods of these communities, so that they are not as hard-hit during times of shock as we've seen in the El-Nino drought."