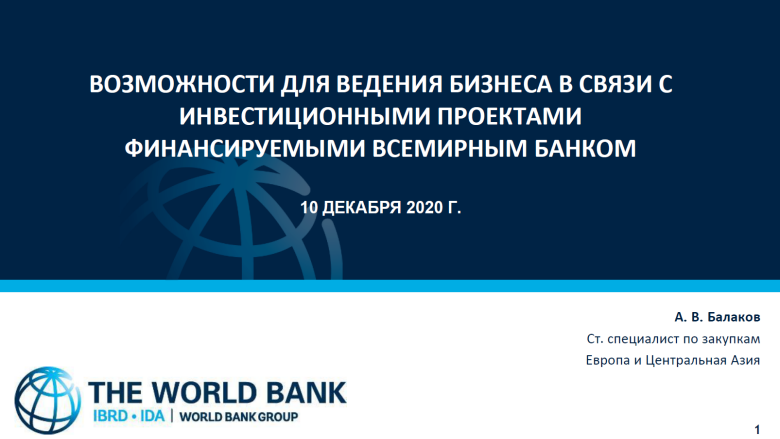 On December 10, Russian Ministry of Economic Development hosted a virtual workshop on the World Bank procurement procedures for representatives of Russian regions and municipalities and the business community. It was jointly organized in collaboration with the World Bank Country Office in Moscow.
The goal of the workshop is to raise awareness among Russian regions and business communities on the opportunities to participate in World Bank international tenders and to share information on the World Bank procurement process and regulations.
The workshop was attended by more than 120 regional representatives. The keynote presentation was prepared by Alexander Balakov, Senior Procurement Specialist of the World Bank. He introduced the key sources of information for prospective bidders, the WB Procurement Regulations including selection methods, the WB standard procurement documents and complaints system, and shared some useful tips for preparation of successful bids.