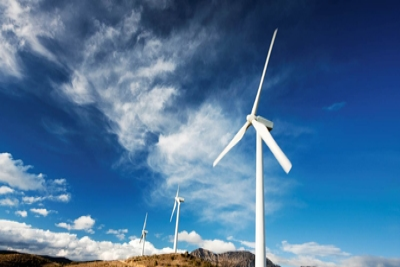 Overview
Demand for energy in the region continues to rise and this demand is expected to increase by as much as 50% over 2005 levels by 2030.
The energy portfolio in ECA has grown from $518 million in 2006 to $2.3 billion in 2012.
A key area of engagement is energy efficiency - one of the most cost effective ways to reduce both energy intensity and negative environmental impacts in the region.
Background
Affordable, reliable electricity is critical to boosting prosperity and eradicating poverty throughout the Europe and Central Asia (ECA) region. Countries in this region are facing looming energy shortages - both in electricity and primary fuels (such as natural gas). Furthermore, the ECA region is one of the most energy inefficient regions in the world – with 5 percent of global GDP and 10 percent of global energy consumption. Demand in the region continues to rise and it is expected that energy demand around ECA will rise by as much as 50% over 2005 levels by 2030. These issues are compounded by the deterioration in energy infrastructure around the region and an absence of maintenance initiatives – leading to low capacity, reliability, and efficiency. Tariff reforms, energy efficiency, and a gradual transition to a cleaner energy mix are critical in mitigating these issues in the region.
The World Bank Group is firmly committed to working with countries in the ECA region to help mitigate the economic, social, and environmental issues being created by the energy sectors in these countries. The energy lending portfolio for ECA has grown by more than four times in recent years – expanding from $518 million in 2006 to $2.3 billion in 2012.
Energy Efficiency in ECA
One of the main areas of engagement for The World Bank Group in the Europe and Central Asia region is energy efficiency (EE). Energy efficiency is the least expensive way for Governments to improve their energy security. It is also the most effective method to reduce the negative environmental impacts of energy consumption.
More than 60% of the primary energy used in Emerging Europe and Central Asia to provide electricity is lost in processing or delivery. Because countries in this region are among the most energy-intensive economies in the world, there is significant room for improvement and savings. But substantial investments are needed to modernize ECA's energy infrastructure and rehabilitate old, inefficient energy assets.
In the period of FY 2003 to FY 2012, 52 energy efficiency projects, totaling $3.1 billion, have been approved in the region, with the intent of overhauling the energy efficiency of industries, public buildings and homes across countries in the region.