Regional Outlooks
Three developments in major economies are likely to shape the outlook for developing countries. First, the beginning of monetary policy rate hikes in the United States, combined with continued accommodative policies in the Euro Area and Japan, is expected to lead to modestly tighter global financing conditions in 2015–16. Second, commodity prices, which have fallen on expanding supply and concerns about global growth, are expected to remain soft. Third, the anemic recovery in the Euro Area and Japan—which together account for almost a third of global imports—will continue to weigh on global trade growth.
Compared to the rapid expansion in the pre-crisis years, growth in the developing world has been moderate since 2010. Growth slowed in 2014 but is expected to accelerate in 2015. In large middle-income countries, cyclical factors, a round of policy tightening, and political tensions, have interacted with a trend slowdown in productivity growth.
For a detailed analysis of recent economic developments and outlook for each developing region and regional topical essays, click on the icons below.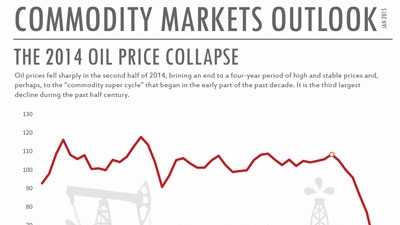 Commodity Markets Outlook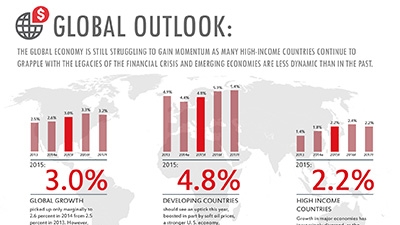 Global Growth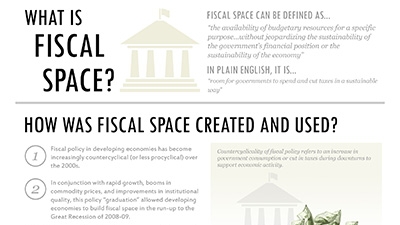 Fiscal Space