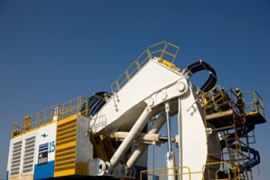 Side Event - Mobilizing Revenue from Extractives: Dealing with Tax Avoidance
October 12, 2013
J Building, Rm 1-050
This side-event aims to bring together high-level stakeholders from the extractives agenda, to address the issue of tax avoidance and how resource rich countries can build the capacity to tackle this threat to national development.
OCT. 12, 9:30 A.M. - 11:00 A.M.
Side Event - Mobilizing Revenue from Extractives:

Dealing with Tax Avoidance
This event has concluded. Watch the video archive here.
Context:
Despite significant national and international effort to strengthen international treaties and national tax frameworks, tax avoidance continues to severely undermine the revenue that resource-rich developing countries are collecting to finance development — especially in extractive industries. There has been limited attention to the implementation of these frameworks in capacity-constrained environments, allowing large-scale tax leakage to continue, and prompting calls for urgent action.
A distinguished panel will debate pressing issues regarding resource rich countries' options for improving revenue collection from extractive industries. The panel will be moderated by Robin Harding, Financial Times, and will include:
Moderator:
Robin Harding, US Economics Editor, Financial Times
Panelists:
Clare Short, Chair of the Board, Extractive Industries Transparency Initiative (EITI)
Erik Solheim, Chair, OECD Development Assistance Committee (OECD-DAC)
Francis Chipimo, Advisor, Ministry of Finance & Member of the Zambia EITI Council
Michael Keen, Deputy Director of the Fiscal Affairs Department, International Monetary Fund
Jaime Saavedra, Acting Vice President, Poverty Reduction & Economic Management (PREM), World Bank
Nick P. Manning, Head, Governance & Public Sector Management Group, PREM Vice Presidency, World Bank