All Experts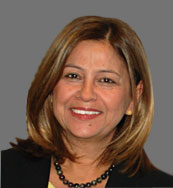 Anabela Abreu, a Portuguese national, joined the World Bank in September 2011 as the Country Manager for Bosnia and Herzegovina, and Montenegro. Abreu is based in the World Bank's office in Sarajevo.
Job Title:
Country Manager, Bosnia and Herzegovina, Montenegro
Language:
Portuguese, English, French, Spanish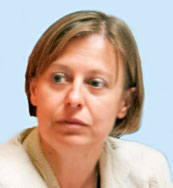 Sanja Madzarevic-Sujster has led several loans in Croatia, and is currently co-leading one for Montenegro. She has co-authored the recent Public Finance Review, and the Country Economic Memorandum for... Show More + Montenegro. She joined the World Bank in 1999 as an economist. Show Less -
Job Title:
Senior Country Economist, Croatia and Montenegro
Language:
Croatian, English, Russian, Italian, Serbian
Alternate Executive Director for Cyprus, Israel, and the Netherlands.
Job Title:
Alternate Executive Director
Language:
Ukrainian, English, Russian