Fifteen Caribbean countries are members of the World Bank Group:
Bahamas, The
Barbados
Belize
Guyana
Organisation of Eastern Caribbean States

Antigua and Barbuda
Dominica
Grenada
Saint Kitts and Nevis
Saint Lucia
Saint Vincent and the Grenadines.

Suriname
Trinidad and Tobago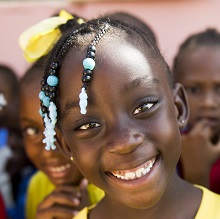 The Caribbean is recovering from the 2017 storms. Yet, it has great economic potential and growth opportunities. With its stunning scenery and vibrant cultures drawing visitors from across the globe, it is one of the world's top tourist destinations.

It has an educated, multilingual labor force, sophisticated financial systems, and is close to large markets including the United States and Mexico. The region has strong potential to further develop its services, logistics, agriculture, creative and digital sectors.

Rich ocean resources drive the "Blue Economy" in these small economies. Their small size also makes them nimble and agile as they respond to opportunities for innovation and competitiveness.

However, the region's greatest threat is its vulnerability to climate change and exposure to natural disasters, unleashing damage that, in the case of some small nations, can be larger than their annual gross domestic product (GDP). Such natural disasters have cost the region an estimated US$8.6 billion between 1996 and 2015. Since then, major hurricanes including Irma, Maria, Ivan and Matthew caused unprecedented damages. Recognizing these challenges and building resilience is a key priority for the region.


Economic outlook

Many small economies in the Caribbean, particularly the tourism-dependent economies have been growing faster in the last three years. GDP growth rates in 2017 averaged 1.7 percent in service-oriented economies. The Dominican Republic did even better, growing by an estimated 4.6 percent.

Others did not fare so well. Belize, Suriname, and Trinidad and Tobago continue to face the aftershocks of the 2014 drop in world prices for oil and other commodities.

Belize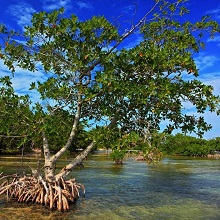 A small, upper-middle income country with a population of about 367,000 and a per capita income of US$4,360 (2016, Atlas Method), Belize has undergone significant economic transformation over the last two decades, mainly due to the growing tourism industry and the commercial oil discovery in 2005. The country also hosts the largest living coral reef in the world and is a paradise for divers and marine wildlife. Its small-size economy, high dependence on exports and imports, and exposure to natural disasters make the country particularly vulnerable to terms-of-trade shocks and volatility. Belize's economy experienced a mild recovery in 2017 with real GDP growing an estimated 0.9 percent and contributing to unemployment to fall to 9.7 percent in September 2017 (from 11.1 percent in the same period of the previous year). Increased tourism supported by improved airlift services resulted in service sector expansion, notably in retail trade and transport.
Guyana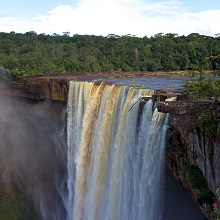 Guyana is a middle-income country, with a per capita income of US$4,240 (2016, Atlas method). Guyana is well endowed with natural resources, fertile agricultural lands, bauxite, gold and extensive tropical forests covering more than 80 percent of the country. Agriculture and natural resources are important sources of economic activity in Guyana. In 2016, agriculture, forestry, fishing and mining accounted for 31 percent of total GDP. Bauxite, sugar, rice, gold, shrimp and timber represent 90 percent of total exports. These sectors are also a large source of jobs, with most of the poor working in mining and agriculture.
The economy is expected to grow by around 3.5 percent on average in 2017–19. Services will remain the main contributor to growth, followed by the industrial sector, supported by a growing mining output. The discovery of oil off Guyana's coast holds the promise of increased revenue to finance the country's development needs—but brings with it new challenges that will require careful management of economic, governance and environmental risks.
The Organisation of Eastern Caribbean States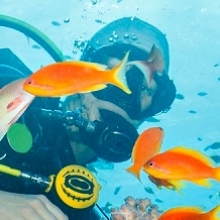 The Organisation of Eastern Caribbean States (OECS) includes a diverse set of small and open island countries that are highly prone to natural disasters. Antigua and Barbuda, Dominica, Grenada, Saint Kitts and Nevis, Saint Lucia, and Saint Vincent and the Grenadines have limited economies of scale and tend to specialize in a few products and services. They rely extensively on tourism and agriculture, and are heavily dependent on imports for food, fuel and goods. The countries also receive high remittances inflows. As a result, they are subject to excessive terms of trade volatility. OECS service-oriented economies are in the so-called hurricane belt, subject to major losses of infrastructure and livelihoods. Dominica, for example, had damage estimates that exceeded 200 percent of the country's GDP during the 2017 hurricane season.
Public debt is high across OECS and limits fiscal space available for other types of spending. OECS have not succeeded in reducing poverty despite their high human development indices and level of per capita income. Unemployment, especially among women and youth, remains high, which also contributes to high emigration rates.
Suriname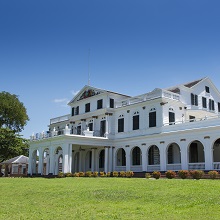 The smallest country in South America, Suriname, is an upper middle-income country and was one of the Caribbean's best performing economies over the last decade, largely due to its rich endowment in natural resources. Suriname's economy is driven by the extractives sector and agriculture exports to some extent. Bauxite, gold and oil have historically accounted for 30 percent of GDP and as much as 90 percent of total exports. The economy grew by 4.7 percent per year on average between 2001 and 2013, bringing the per capita income to US$9,350 in 2014 (Atlas method). With the end of the commodity boom, the economy contracted in 2015 and 2016.With the closing of the bauxite sector, the economy fell into crisis. . Recent investments in large oil and gold operations helped halt GDP contraction in 2017, and is expected to return the economy to expansion over the medium term.
Trinidad and Tobago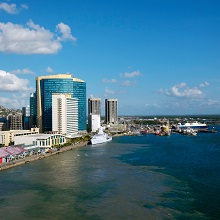 With a per capita income of US$16,240 (2016, Atlas Method), this twin-island state enjoys one of the highest average incomes in Latin America and the Caribbean. The economy is largely based on oil and gas production, with the petroleum industry accounting for more than 40 percent of GDP during the period 2006–14, although declining to approximately 22 percent of GDP in 2015–16 in the aftermath of the international oil price drop. The country has also become a major financial center in the Caribbean. Economic growth averaged slightly over 8 percent per year between 2000 and 2007, significantly above the average of 3.7 percent for the LAC and Caribbean region during the same period. However, GDP growth cooled since then due to the sharp fall in oil and gas prices. Annual average real growth slowed to only 0.6 percent in 2014–15, before a sharper deterioration in 2016 when real GDP growth registered a 6 percent decline. Estimates for 2017 also suggest a contraction (-2.3 percent). Since the end of the commodities super cycle, the country has faced significant challenges in adjusting to a low energy prices environment. The collapse of energy prices caused job losses and had negative effects on tax revenues. On the upside, over the medium-term Trinidad and Tobago is expected to see an economic rebound due to a low level of public indebtedness, adequate financial buffers, solid human capital and overall political stability.
Last Updated: Mar 29, 2018