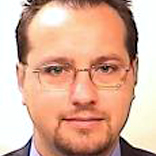 Stefano Curto
Program Coordinator for Small States, Operations Policy & Country Services VP
Stefano Curto, an Italian national, is the World Bank's Program Coordinator for Small States. He is also the Secretary of the Small States Forum, which brings together Finance Ministers and Central Bank Governors of small states to discuss common challenges and share best practices; the Executive Secretary of the Small States Network for Economic Development (SSNED) Board member of the Small Countries Financial Management Programme (SCFMP) - two South-South knowledge exchange mechanism that provides capacity building and executive education program for small states' government officials.

Prior to this assignment he served from 2005-2010 as Senior Economist in the International Policy and Partnership Group on issues relevant to a set of external partners and shareholders, including G7/G20, APEC, OECD-DAC, IMF, UN, and G-24.

He previously worked at European Central Bank and at the Overseas Development Institute. He holds degrees from the University of Rome, University of Glasgow and the Kiel Institute of World Economics with a special focus on International Economics.