on selection, highlighted content
Global
We engage the development community with real-world statistics
Thematic & Program
News updates from specific sectors of development (e.g. Climate Change, Infrastructure)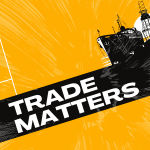 Trade Matters
Read for the latest research, expert insights and analysis on trade policy, logistics and facilitation from the World Bank's leading trade and regional integration experts. Updated quarterly.
Regional & Country
The latest development news from specific countries and regions
Research & Operations
Updates from various World Bank disciplines (e.g. Research, Publications, Impact Evaluations).
Enter your details
This form is protected by reCAPTCHA, a service provided by Google to distinguish between humans and robots, which is governed by Google's Privacy Policy & Terms of Service.