Finance Ministers and Central Bank Governors from 50 small states convened this year on the sidelines of the World Bank Group / IMF Annual Meetings for Small States Forum.
The 2018 Small States Forum (SSF) provided an update to members on World Bank Group support and offered a platform for exchanging knowledge in two areas:
Disaster risk management and debt management in the face of shocks; and
Technology, innovation and connectivity: experiences from small states and WBG support for digital development.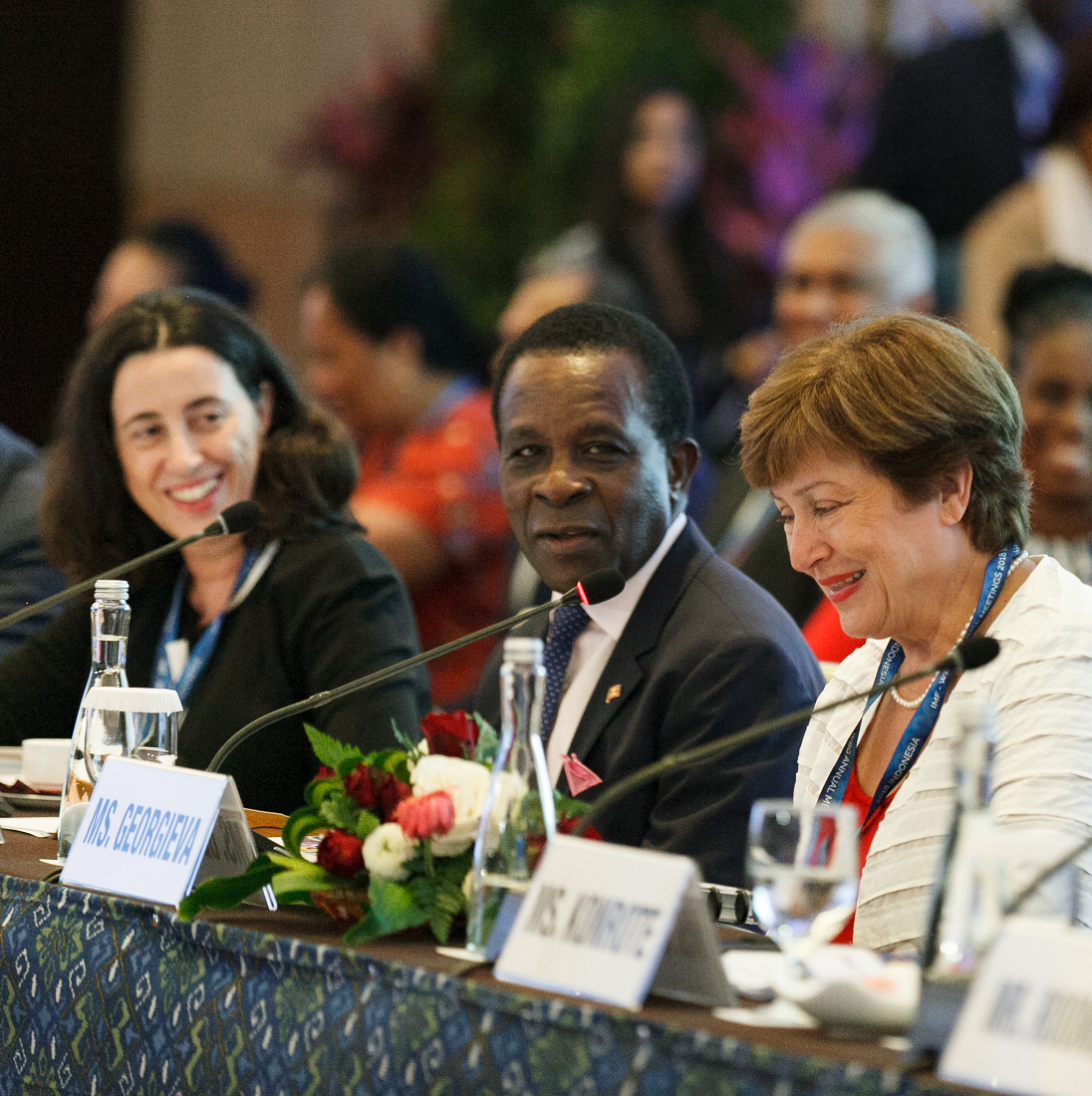 This year's SSF also facilitated the rotation of the chairmanship from Grenada to Fiji. During the closing ceremony, Manuela Ferro, Vice President of Operations Policy and Country Services at the World Bank,
thanked
Prime Minister Keith Mitchell of Grenada for his exceptional leadership during the last two years, for positioning the SSF as a platform for ideas, and for pushing the global community to think of small states in an integrated way. Ms. Ferro also welcomed Fiji as the incoming chair of the SSF.
The increasing importance of small states was highlighted in the Communiques issued at the 2018 Annual Meetings by both the World Bank Development Committee and the International Monetary Financial Committee (IMFC):
The World Bank Development Committee communique calls on the WBG to deliver financing and policy advice that enables clients, especially low-income countries and small states, to make greater use of risk financing instruments and develop quality climate- and disaster-resilient infrastructure and investments. It also stresses a focus on low-income countries, small states, and marginalized communities to help harness the potential of Fintech to deepen financial markets, enhance responsible access to financial services, facilitate cross-border payments, strengthen remittance systems, and better manage risks associated with use of these technologies. Read more.
The communique from the IMFC states that the IMF will continue to support its members and collaborate with others to support low income countries (LIC), and fragile and small states. And that the IMFC welcomes the review of LIC facilities and the ongoing work on small states. Read more.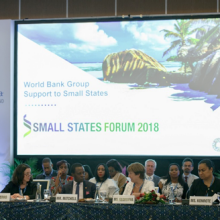 - Thank you to the chairman, Prime Minster of Grenada, Keith Mitchell and welcome to the new chair, Fiji.