Climate Change Research
RECENTLY PUBLISHED
POLICY RESEARCH WORKING PAPER

The pattern of global land use has important implications for the world's food and timber supplies, bioenergy, biodiversity and other eco-system services. However, the productivity of this resource is critically...

PUBLICATION

Climate change is a major source of concern in the Middle East and North Africa (MENA) region, and migration is often understood as one of several strategies used by households to respond to changes in climate...

POLICY RESEARCH WORKING PAPER

This paper studies the optimal transition from existing coal power plants to gas and renewable power under a carbon budget. It solves a model of polluting, exhaustible resources with capacity constraints and...

WORKING PAPER

As a mature technology, hydropower has by far the largest installed capacity of any renewable source of electricity generation. In 1998, in the face of escalating pressure, the World Commission on Dams (WCD) was ...

WORLD DEVELOPMENT INDICATORS

This data book is based on World Development Indicators 2014 and its online database. As a reference book, it provides key environmental data for over 200 economies. Key indicators are organized under the ...
Report

The report warns that the world will heat up by 4 degrees by the end of the century if the global community fails to act on climate change. Read More »
Experts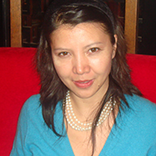 Senior Carbon Finance Specialist, The World Bank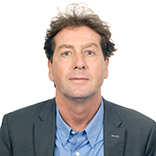 Sector Leader, Social, Environmental and Rural Development unit, East Asia and Pacific region, The World Bank
Report

This report takes stock of existing innovative mechanisms to mobilize private capital for inclusive green growth investments and ways to scale them up. Read More »