Climate Change Research
RECENTLY PUBLISHED
WORKING PAPER

Energy efficiency (EE) is critical to help Turkey continue its trajectory of economic growth in a sustainable manner. The Government of Turkey recognizes this and has placed EE as a key component of its energy...

ESMAP PAPER

This solar modeling report gives an overview on the results achieved by modeling the solar radiation based on satellite data in phase one of the solar resource mapping project for Pakistan. The project consists ...

ESMAP PAPER

By the end of 2013, 144 countries both developed and developing had established plans for the expansion of power generation from renewable energy (REN 21). In setting these goals, countries are driven by a number...

WORKING PAPER (NUMBERED SERIES)

This report comprises case studies with three companies: Royal Dutch Shell, Rio Tinto, and Pacific Gas and Electric (PGE), capturing their experiences and lessons learned preparing for and operating under...

WORKING PAPER (NUMBERED SERIES)

This paper documents a mapping exercise that outlines the key elements and design features of offset programs. It was prepared with the intent to provide an overview of the key features of selected offset programs...
Report Series

The Turn Down the Heat reports warn that the world will warm by 4 degrees Celsius by the end of the century if the global community fails to act on climate change. The authors look at the impact on regions around the world. Read More »
Experts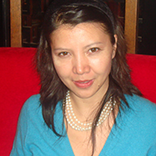 Senior Carbon Finance Specialist, The World Bank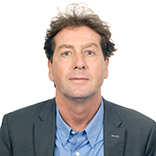 Sector Leader, Social, Environmental and Rural Development unit, East Asia and Pacific region, The World Bank
Report

This report takes stock of existing innovative mechanisms to mobilize private capital for inclusive green growth investments and ways to scale them up. Read More »