Climate Change Research
Sustainable energy can become a reality for everyone by 2030 if countries dramatically accelerate their efforts and have access to the latest technology and additional investments, a new report says. Read More »
RECENTLY PUBLISHED
POLICY RESEARCH WORKING PAPER

With data from the nearly 6,000households in the Nepal Living Standards Survey of 2010–11,this paper finds that the mean reduction in householdfirewood collection associated with use of a biogas plantfor cooking is about 1,100 kilograms per year from a mean ofabout...

WORKING PAPER

India has a relatively low carbonfootprint. A steadily declining carbon intensity over thelast decade will further contribute to reduce climate changethrough voluntary actions. By 2020, 1,452 to 1,620 milliontons of CO2e are projected to emit only from the...

POLICY RESEARCH WORKING PAPER

This paper analyzes the dynamic effectsof rate-of-return regulation on firms' emissions compliancebehavior when the price of emissions permits is uncertain.The paper shows that uncertainty regarding the price ofpermits would motivate a regulated firm to adopt a...

POLICY RESEARCH WORKING PAPER

This paper estimate the effects ofcollective action in Nepal's community forests on fourecological measures of forest quality. Forest user groupcollective action is identified through membership in theNepal Community Forestry Programme, pending membership inthe...

POLICY RESEARCH WORKING PAPER

This paper uses a randomizedexperimental design with real-time electronic stovetemperature measurements and controlled cooking tests toestimate the fuelwood and carbon dioxide savings from animproved cookstove program in the process of beingimplemented in rural...
Report Series

The Turn Down the Heat reports warn that the world will warm by 4 degrees Celsius by the end of the century if the global community fails to act on climate change. The authors look at the impact on regions around the world. Read More »
Experts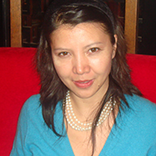 Senior Carbon Finance Specialist, The World Bank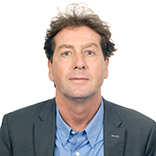 Sector Leader, Social, Environmental and Rural Development unit, East Asia and Pacific region, The World Bank
Report

This report takes stock of existing innovative mechanisms to mobilize private capital for inclusive green growth investments and ways to scale them up. Read More »