Climate Change Research
The new Global Economic Prospects shows how lower oil price have created a window of opportunity for countries to usher in fiscal and structural reforms, including phasing out harmful fossil fuel subsidies. Read More »
RECENTLY PUBLISHED
BRIEF

A lack of maintenance and repairs since the country's independence in 2002 has led to the poor condition of most of Timor-Leste's road network. Despite minor works on the main road between Dili and the Indonesian ...

BRIEF

Solomon Islands is at high risk to natural hazards. Located in the Pacific Ring of Fire and within the cyclone belt, it is one of the 20 countries in the world most vulnerable to economic risk exposure caused by...

POLICY RESEARCH WORKING PAPER

This study seeks to understand how materials scarcity and competition from alternative uses affects the potential for widespread deployment of solar electricity in the long run, in light of related technology and...

POLICY NOTE

This forest policy note (FPN) offers an outside view of the Moldovan forestry sector, provides some strategic guidance to help define sector goals, and identifies opportunities for consideration in the continued ...

WORKING PAPER

Water is central to the Zimbabwean economy, people's livelihoods and their social well-being; its availability and reliability is a function of highly variable climatic conditions. Irrigated agriculture is the...
Report Series

The Turn Down the Heat reports warn that the world will warm by 4 degrees Celsius by the end of the century if the global community fails to act on climate change. The authors look at the impact on regions around the world. Read More »
Experts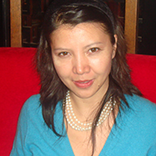 Senior Carbon Finance Specialist, The World Bank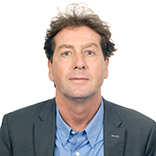 Sector Leader, Social, Environmental and Rural Development unit, East Asia and Pacific region, The World Bank
Report

This report takes stock of existing innovative mechanisms to mobilize private capital for inclusive green growth investments and ways to scale them up. Read More »