FEATURE STORY
Building knowledge through innovation and partnerships: Regional Capacity Building in the Arab World
July 3, 2014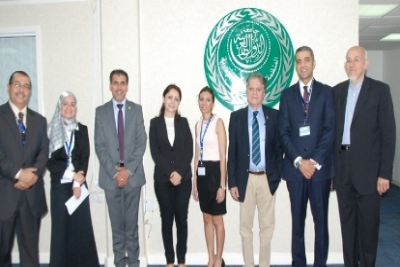 STORY HIGHLIGHTS
Reforming laws alone is not enough to improve returns from public investment in MENA; capacity building and institution building are critical factors too.
With the support of two World Bank grants, the MENA Network of Public Procurement Experts is forging key partnerships with the Arab League's administrative development arm and country training institutions
Building a professional workforce of procurement experts will help to improve service delivery
Many governments spend time and resources deciding what to deliver, without tackling how. Improving the "how" of delivery is a challenge that could have a dramatic impact on eliminating poverty. This is a key priority for the World Bank, demanding both commitment and innovation. It is also a top priority for the Middle East and North Africa (MENA) region's Network of Public Procurement Experts, which is working to strengthen capacity building on the ground.
Across the region, billions of US dollars of public money are spent each year on contracting private companies to provide the public with goods and services. Governments and public agencies in the region spend up to 70% of their budgets on public procurement, ranging from major projects like highways and airports, to purchasing a wide variety goods and services—everything from furniture to food and textbooks.
This type of spending represents 15% to 30% of Gross Domestic Product in MENA economies. How these investments are delivered to the public has a huge effect on how well a government meets promises to its citizens.
Many governments have begun reforming the laws and regulations governing their procurement systems in recent years, intent upon ensuring efficient and effective public spending. In reality though, even the best legal and regulatory framework can under-deliver without a trained workforce to put laws and regulations into practice.
To increase returns on public investment, MENA governments have agreed on the need to develop and equip the public sector employees responsible for public procurement. It is in this context that the Network—a group composed of the heads of public procurement in countries in the MENA region—launched an ambitious, new, multi-regional approach at a recent meeting hosted by the Arab Administrative Development Organization (ARADO) in Sharjah, United Arab Emirates.
"Bringing together training institutions, government, and international organizations to effectively share knowledge and resources is crucial," said Inger Andersen, the Bank's Vice President for the Middle East and North Africa. "The collaboration in Sharjah demonstrated the commitment of stakeholders to work together towards the common goal of raising capacity in the MENA region."
Two sources of funding have been secured to support the initiative. The first is a US$750,000 grant from the Micro, Small, and Medium Enterprise (MSME) Facility of the Arab World Initiative to teach people working in Small and Medium Enterprises about public procurement processes; and the second source of funding is a $350,000 Institutional Development Fund (IDF) grant from the World Bank, awarded to ARADO to expand the number of topics addressed through this model of procurement training.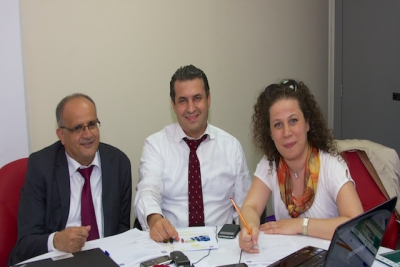 Bringing together training institutions, government, and international organizations to effectively share knowledge and resources is crucial.

Inger Andersen
The Bank's Vice President for the Middle East and North Africa
ARADO is the training arm of the Arab League, and the Network of Experts is tapping into it to facilitate a regional training program that builds on existing resources in the various countries, addresses common challenges, and capitalizes on existing strengths.
"When it comes to the effectiveness of public procurement," said MENA Regional Procurement Manager, Yolanda Tayler, "it is striking how similar many of the challenges that MENA countries face are, and how little has been done in the past to take advantage of cross-border training programs."
Capacity building programs often have problems in common. These include a lack of sufficient funding, the lack of an assessment of existing skills and competencies—and gaps—and the frequent exodus of highly-qualified staff to other government positions or to private companies offering higher pay.
Many countries have taken a highly fragmented approach to capacity building, and have not yet been able to build a body of knowledge within the country. Other shared challenges include the lack of qualified trainers and specialized training institutes, the quality and coverage of the training programs, and the limited knowledge or dissemination of modern procurement tools like e-procurement.
The Network of Experts' regional capacity building program seeks to address some of these shared challenges, following the model of the Sharjah event on SMEs. Trainers from nine MENA countries attended it—Morocco, Tunisia, Iraq, Jordan, Lebanon, Djibouti, Egypt, Yemen, and the Palestinian Territories.
A regional capacity building strategy for public procurement will be developed for training materials in Arabic and French for the 'training of trainers' programs, and for building partnerships with training institutions. Subsequent country-level training sessions will leverage each country's existing institutions, infrastructure and expertise, while putting World Bank President Jim Yong Kim's science of delivery methodology to good use to make sure that everyone knows how to implement the training programs. In the longer term, there could be a regional certification program for procurement professionals.
Some countries have already made ground-breaking advances in terms of the coordination between their public procurement departments. Collaboration allows stakeholders to learn from the successes of others in the region. At the regional level, countries could coordinate to create economies of scale, taking advantage first of the resources and knowledge that already exist on the ground.