Overview
TDLC actively collaborates with City Partnership Program cities and other external stakeholders to host or co-organize a wide range of symposiums, events, and seminars. Some of these aim to share the World Bank-TDLC approach to urban development with Japanese stakeholders; others focus on sharing Japanese knowledge and experience with a wider global community of urban development experts and practitioners.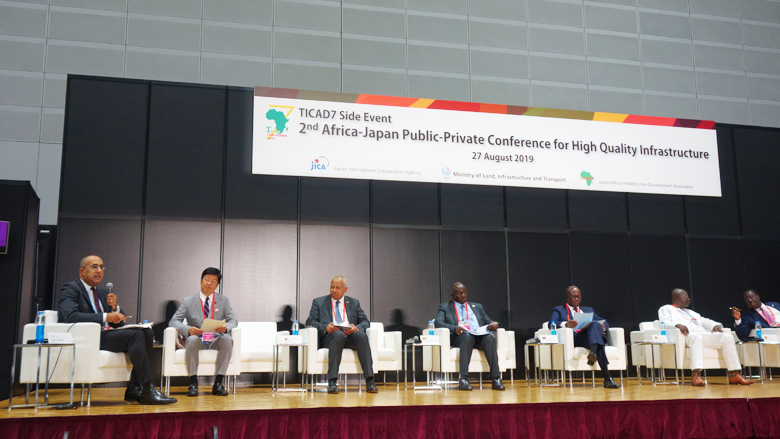 Panel session at the side event at 2nd Africa-Japan Public-Private Conference for High-Quality Infrastructure during TICAD7 (Photo: World Bank Group).
In addition, TDLC is invited to participate in events arranged by other bodies in order to share our expertise in specific fields. We also collaborate with other international or government agencies to provide training support for education programs or to provide lectures at selected universities.
In 2020, TDLC organized and participated in over a dozen events in Japan and abroad, attracting over 3,000 participants from the private and public sectors as well as from academic institutions and other development organizations.