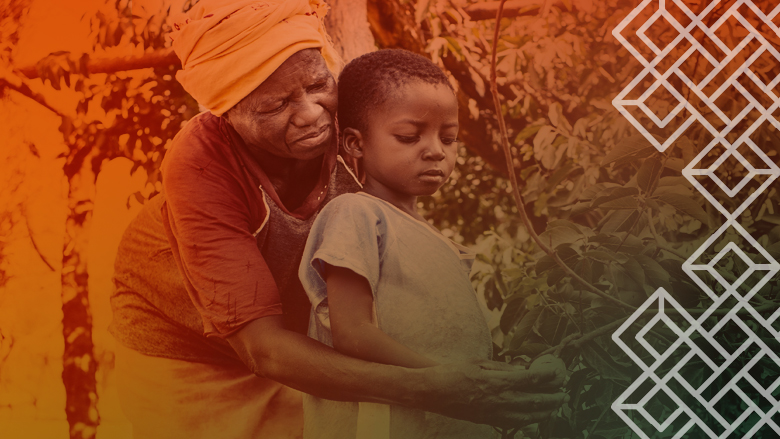 Analyzing the impact of climatic and other shocks on poverty
This thematic area aims to deepen the understanding of the nature of climate-related shocks and household coping strategies and to provide empirical evidence and knowledge platform to serve SASPP activities at the regional and country levels. This thematic area's particular emphasis is to illustrate better the types of shocks that are most important for social protection systems to be responsive to in the region.
The thematic area is organized around three components:
(1) types of shocks and their impact on poverty,
(2) timing of household and community responses to shocks,
(3) mechanisms by which shocks affect households.
Identifying the most prevalent shocks across the region and the degree to which these shocks differ in their incidence and impact on welfare distribution. The primary findings of the policy brief "Five Facts About Shocks in the Sahel" demonstrate that making adaptive social protection systems that are responsive to climate shocks—droughts in particular—would reach the largest share of the population and would also be more pro-poor than systems that are responsive to other shocks. Drought affects a higher share of households than the other main shocks in the region, and disproportionately affects poor households. Alternatively, other main shocks in the region—including idiosyncratic shocks (e.g., sickness of a household member) and conflict shocks—tend to affect poor and rich households equally.
"The prominence of shocks in the Sahel region underscores the need to invest in adaptive social protection systems. Particularly systems that are responsive to climate-related shocks"
Addressing the manner in which households respond to shocks. The team has initiated preparatory work on high-frequency surveys in the region to identify the impacts of COVID-19, among other items. These high-frequency surveys will also track high-frequency changes in food security and employment around other more typical shocks that the region is susceptible to. One round has been conducted in Chad (the analyzed data will serve as a baseline for subsequent rounds), and a similar survey has been initiated in Niger.
Learning how households cope with expected shocks (e.g., seasonality) and unexpected socks (e.g., droughts and floods). The team has examined the various ways in which a household adapts to seasonality by comparing household and individual-level outcomes as captured in a broad multipurpose survey conducted during the lean season and at other points in the year. This research was complemented by a research paper focused on Niger and the impacts of shocks on livelihoods. Using panel data, the research team analyzed the impact of shocks on livelihoods and marketing strategies, assessed household-level crop production and income, and documented households' marketing behaviors and how they are shaped by climate shocks.
Conducting cross-country analytical work on targeting. This took place during the first phase of the SASPP program (2014-19). Examples of this work include a paper on targeting in ultra-poor contexts which compiled data from across the Sahel countries. This paper provides a comprehensive comparative assessment of the main targeting methods used in the region. The team also published two articles in academic journals providing cutting-edge evidence on ways to identify beneficiaries of safety net programs based on data from Niger (Premand and Schnitzer 2019; Schnitzer 2019). One of the papers examines the performance of proxy means testing, community-based targeting, and food consumption scores in Niger.
Five Facts About Shocks in the Sahel