By sharing knowledge & learning opportunities, we hope to empower governements, public officials, and citizens to help bring forth inclusive and citizen-centric digital transformation in the public sector. This website will be updated regularly with new webinar recordings, courses and other knowledge & learning products.
_______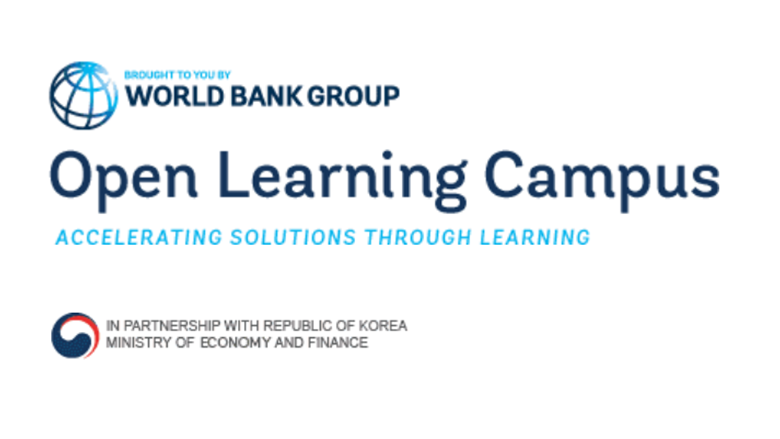 Learning is key to solving development challenges, and to meeting the World Bank Group's twin goals of ending poverty and building shared prosperity. Inspired by the success and credibility of proven approaches to online learning, the OLC is a learning ecosystem that is open, interactive and networked. It leverages the vast knowledge of the WBG and its partners and converts it into actionable learning for effective development. In the OLC, development lessons continuously captured throughout the world are available in versatile formats, at your fingertips, from bite-sized lessons to full-length courses to peer-to-peer conversations.
Browse through and start learning from the collection of learning offerings on 'Digital Government' today.
_______
Financial Management Information Systems (FMIS) support the automation and integration of public financial management processes including budget formulation, execution (e.g. commitment control, cash/debt management, treasury operations), accounting, and reporting. FMIS solutions can significantly improve the efficiency and equity of government operations, and offer a great potential for increasing participation, transparency and accountability. Whenever FMIS and other PFM information systems (for example, e-procurement, payroll, debt management) are linked with a central data warehouse (DW) to record and report all daily financial transactions, offering reliable consolidated platforms can be referred to as integrated FMIS (or IFMIS). The World Bank is a leading provider of financing and technical assistance for FMIS development. Learn more.
_______