Panagyurishte is a town of 16,564 inhabitants in Central Bulgaria, situated in a small valley in the Sredna Gora Mountains. While the town is perhaps most well-known for an archaeological treasure trove of golden artifacts discovered in 1949, residents today are concerned more with a different resource: water.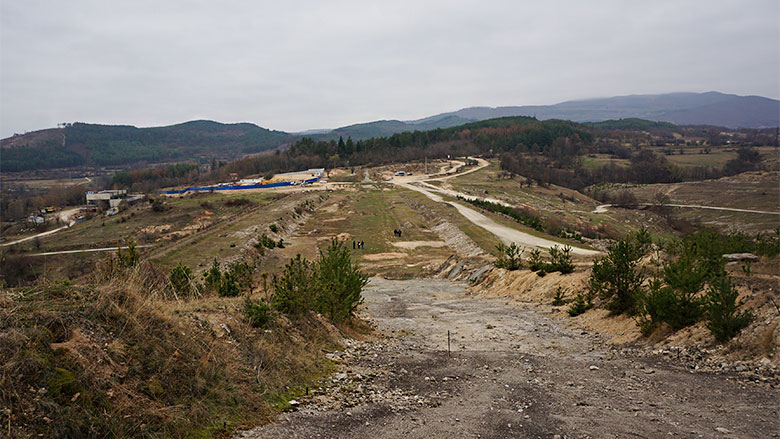 The site of the future dam in Panagyuriste
In July, 2014 the residents of Panagyuriste woke to find that no water was available in their homes and a 12-hour daily water rationing had been introduced. For most, it was 2008 all over again - when, for more than a month in the summer, the mayor proclaimed a state of emergency and water tanks were placed in the streets.
In October 2016, the people of Panagyuriste were greeted with some better news: an official ceremony was held by the Minister of Regional Development and Public Works to announce the re-launching of the construction of a new dam, Luda Yana. This project - which will help ensure the events of 2008 and 2014 are not repeated - is part of the World Bank supported Municipal Infrastructure Development Project.
Most dams in Bulgaria were built between 1956 and 1985. During the transition period that followed, all construction projects were abandoned - leaving thousands of Bulgarians without a reliable water supply.
Although almost all Bulgarians have access to drinking water in their homes, a significant number of people still suffer seasonal water rationing owing to uncompleted dam projects. These problems are compounded by the fact that many water networks now need to be upgraded and wastewater collection and treatment systems extended.
On average, pipes around the country are 36 years old and mostly made of asbestos-cement, and non-revenue water is close to 60%. Only 75% of the population is currently connected to a wastewater network and just 57% have access to a wastewater treatment plant. Therefore, significant investments are needed to ensure that water quality and sustainable use of water resources comply with the requirements of relevant European Union (EU) directives.
In support of the government's ambitious agenda for the water supply and sanitation sector in Bulgaria, the World Bank has identified a special focus area in its newly-endorsed Country Partnership Framework for Bulgaria. The quality, efficiency, and effectiveness of essential public service delivery - including improved water supply and sanitation - are now a clear priority.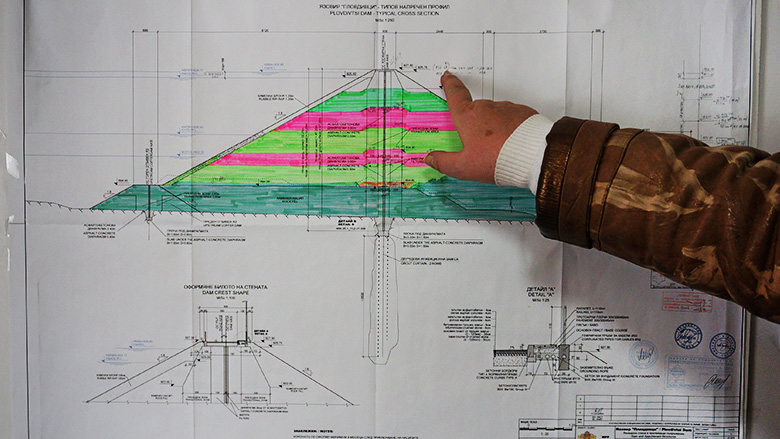 Design plans for the Plovdivtsi Dam
The Municipal Infrastructure Development Project responds to the government's priorities of improving the service delivery of the water supply and reducing health risks, as well as upgrading water treatment systems, in line with EU directives. Two of eight unfinished water supply dams (Luda Yana and Plovdivtsi) are included in this project, and a third (Studena) is included for rehabilitation.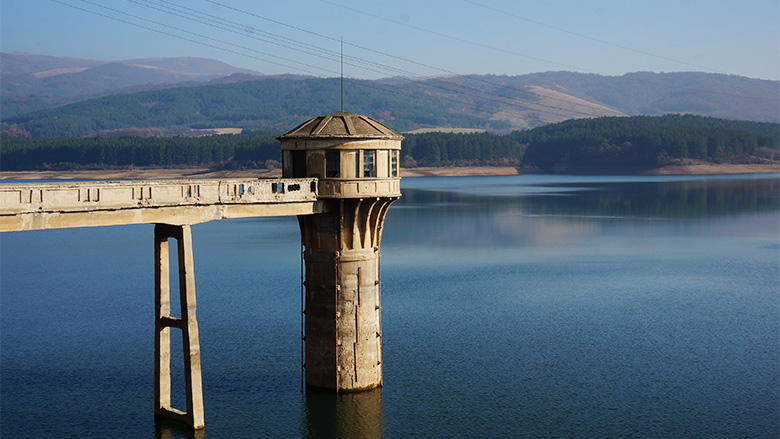 The Studena Dam
Upon completion of this project, it is expected that 170,000 more Bulgarians will benefit from a reliable and quality water supply.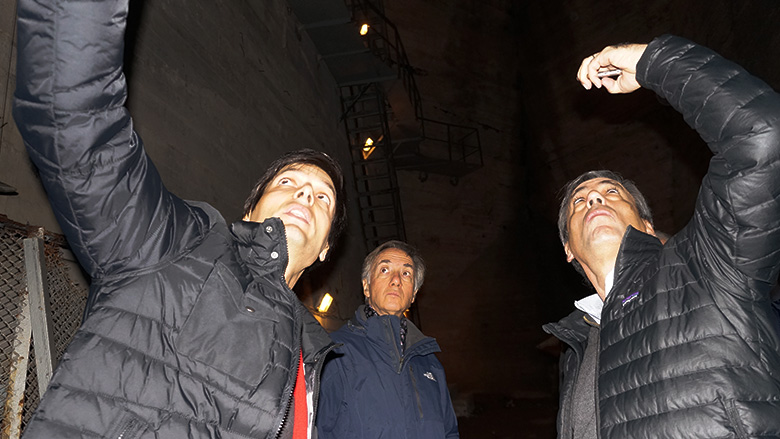 Implementation support mission inside the Studena Dam
Some 200 kilometers south of Panagyuriste is the municipality of Rudozem - a town of about 10,000 people - where construction on the Plovdivtsi dam and water treatment plant are about to be completed. In November alone, 40,000 cubic meters of rock and 1,950 square meters of asphalt core were added, thus completing the main body of the dam's wall.
Considering the progress achieved, it can be anticipated that the reservoir could begin taking on water in the spring of 2017. Vegetation and top soil have already been removed in the future reservoir area and the people of Rudozem and the neighboring communities are now hoping for lots of snow this winter and heavy rains in the spring.
In Pernik - a town just outside of Bulgaria's capital, Sofia - hopes are also high. About 100,000 customers in Pernik are hopeful that pending improvements to the existing Studena dam and water treatment plant will bring with them an improved water supply.
This dam was built more than 60 years ago - making rehabilitation a high priority. A key challenge for this project is to perform these improvements without empting the reservoir or interrupting the water supply for these customers. The uniqueness of this sub-project is that the bulk of the works will be performed under water by divers.
The World Bank Group (WBG) - the largest multilateral source of financing for water supply and sanitation (WSS) in developing countries - currently supervises a WSS lending portfolio of approximately $13.5 billion, which represents more than half of all its water-related operations.