When, in 2000 the UN launched the Millennium Development Goals, even the most optimistic people couldn't have guessed that Latin America would be one of the best performing regions.
In particular the region has reduced extreme poverty by half from 1990 to 2010 and is also on the way to providing universal basic education -94% of children go to school compared to 97% in developed countries.
However, Latin America still lags behind when it comes to health and sanitation.
Find out how the region is performing goal to goal:
1. To eradicate extreme poverty and hunger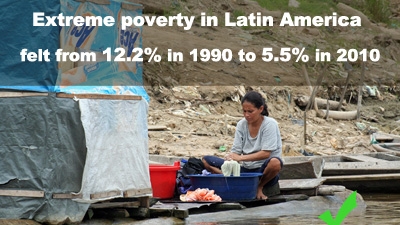 2. To achieve universal primary education
3. To promote gender equality and empower women
4. To reduce child mortal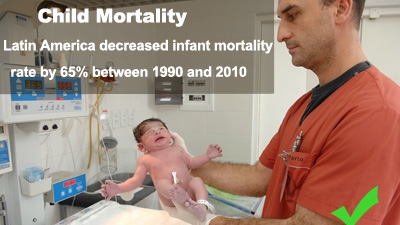 5. To improve maternal health
6. To combat HIV/AIDS, malaria, and other dis eases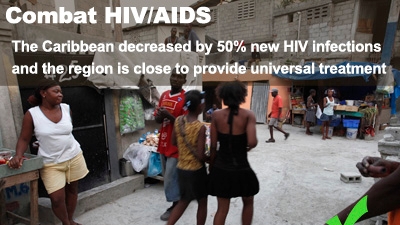 7. To ensure environmental sustainability
8. To develop a global partnership for development