Every year, governments and development agencies invest millions in behavior-change campaigns. However, many of these campaigns are unconvincing, lack inspiring narratives, and are communicated through outmoded and uninteresting outlets such as billboards and leaflets. Systematic reviews of these campaigns from risky sexual behavior to handwashing consistently show little or no effect on behavior, especially in the long term. Entertainment education or edutainment can be a game-changer for development. Storytellers, behavioral scientists can make behavior change campaigns more effective. The World Bank's 2015 World Development Report "Mind, Society and Behavior" notes that entertainmenteducation or the purposeful use of mass media entertainment provide role models that could improve audiences' sense of self efficacy. Mass media campaigns have the power to update audience views of what is "normal" and socially acceptable behavior, especially among poor and less educated populations.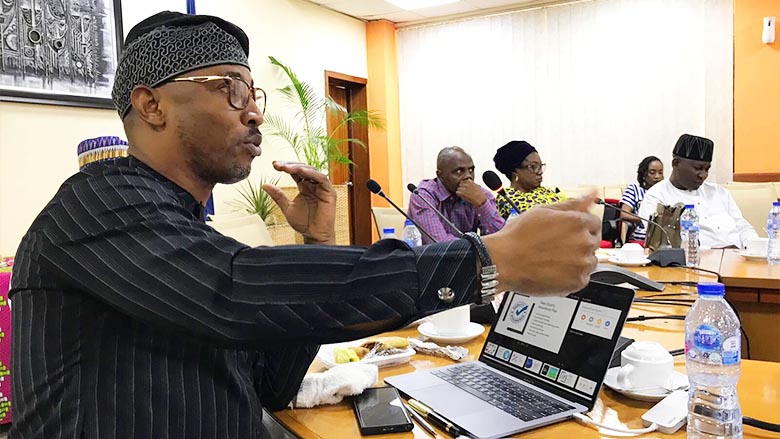 DIME Evaluation Training and Presentation of NIPEP Baseline and Pilot Results in Abuja, September 27, 2019


Since 2016, DIME has been working with the government and World Bank teams of the Nigeria Partnership for Education Project (NIPEP, P143842) in implementing an impact evaluation of edutainment innovations aimed at improving aspirations and educational outcomes in northern Nigeria.

The objective of this event is two-fold. First, to provide participants with a review of impact evaluation methods, as well as present the latest insights of behavioral science, especially with regard to entertainment-education and technology. Second, to present results of the baseline survey of NIPEP impact evaluation, as well as results of the pilots to be tested in the larger trial. Namely, social norms campaigns and mLearning. The event's audiences are NIPEP teams from the federal and state levels.

Funding from DIME and the Norwegian Agency for Development Cooperation is gratefully acknowledged.