Presenter: Eric Hanushek, Senior Fellow, Hoover Institution, Stanford University

Moderator: Jaime Saavedra, Senior Director, Education Global Practice, The World Bank Group

Join Professor Hanushek and Jaime Saavedra for a discussion on teacher quality and new evidence about the strong correlation between teacher cognitive ability and student performance.

Hanushek, a leading educational economist, has written extensively about the link between education and economic growth. He analyzed teacher cognitive skills across 31 countries and found that smarter teachers have better performing students. He and his colleagues also found that teachers' cognitive skills vary dramatically by country—and that countries that pay higher salaries and where women have access to high-skill occupations outside of education also attracted smarter teachers. These new results were published in December 2017 in a National Bureau of Economic Research working paper, The Value of Smarter Teachers: International Evidence on Teacher Cognitive Skills and Student Performance.

The World Bank's 2018 World Development Report has identified teachers as the single most important factor affecting how much students learn in school. This is in line with the Bank's renewed focus on how teachers are recruited, paid, rewarded, incentivized, assessed, and trained.
RSVP here.
About the presenter: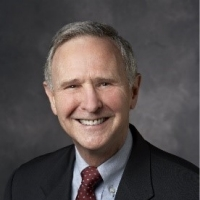 Eric Hanushek is the Paul and Jean Hanna Senior Fellow at the Hoover Institution of Stanford University. He is a leader in the development of economic analysis of educational issues. He has authored numerous, highly cited studies on the effects of class size reduction, high stakes accountability, the assessment of teacher quality, and other education related topics. He introduced the idea of measuring teacher quality through the growth in student achievement that forms the basis for the development of value-added measures for teachers and schools. Most recently, he observed that the quality of education is closely related to national economic growth. He is a graduate of the United States Air Force Academy and has a Ph.D. in economics at the Massachusetts Institute of Technology.