In recent history, the global economy has experienced a broad-based cyclical upturn, with many observers expecting a renormalization of monetary policy across advanced economy central banks in the context of sustained global growth. At the same time, an evolving regulatory environment, potential shifts in the geopolitical landscape, dramatic changes in financial technology, and an awareness of the challenges stemming from less-conventional reserve assets, such as equities and corporate bonds, have added complexity to the investment process for many institutions. As a result, public investors face a confluence of factors that may affect their organizational design, governance, decision-making processes, risk preferences, modelling approaches, and investment strategies.
This year's conference aims to explore ideas on policy frameworks, asset allocation, portfolio and risk management, and financial technology in the context of a shifting macroeconomic, geopolitical, regulatory, and technological environment.
Update April 2020: The Conference Proceedings is a publication that contains peer-reviewed papers by prominent academics and professionals in the field of Portfolio and Risk Management for central banks, sovereign wealth funds and public pension plans.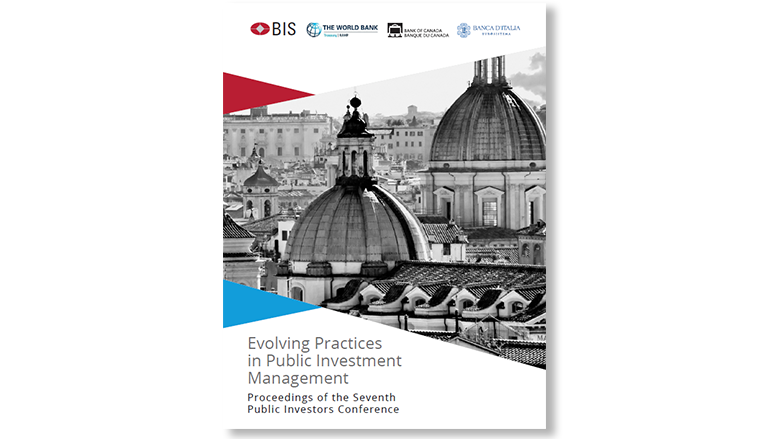 The publication can be accessed through the conference website: https://www.publicinvestorsconference.com/proceedings.htm Enquiries about the proceedings or the conference may be directed to: publicinvestorsconference@worldbank.org