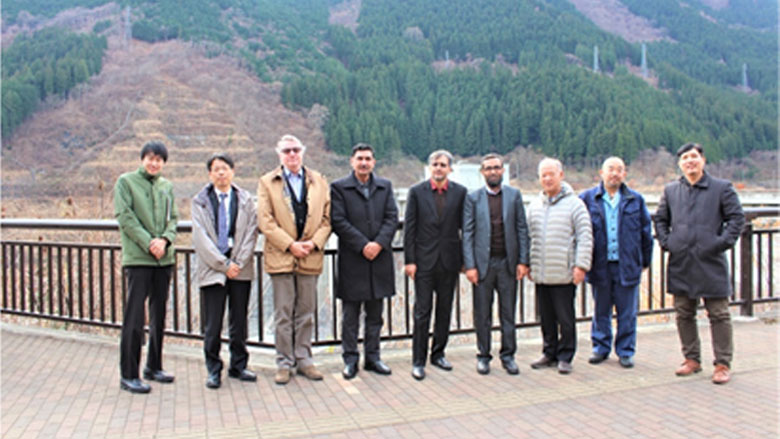 Photo: Delegation from Afghanistan and technical experts from CTII and JWA at Takizawa Dam


From Dec 4-11, 2017, the World Bank Water Global Practice and the World Bank Tokyo Disaster Risk Management (DRM) Hub, in partnership with CTI Engineering International Co., Ltd. (CTII) and Japan Water Agency (JWA) organized the joint workshop on Enhancing Dam Safety and Hydromet Services in Afghanistan.

Nine experts and leaders working in Afghanistan on dam operation and safety, and hydromet data collection and analysis participated in a 10-day program designed to showcase Japanese good practices and lessons learned that may be applicable to their efforts under ongoing World Bank financed initiatives on dam safety and hydromet modernization through the Irrigation Restoration and Development Project (IRDP) and Strengthening Early Warning Systems and DRM Capacity in Afghanistan Project. With networks and partnerships being strengthened, further collaboration is underway for the World Bank and Japanese experts to work hand in hand with the teams in Afghanistan to support their efforts towards dam safety and improved hydromet services.