Pope Francis will visit Washington D.C. on September 22-24. While a stop at the offices of the World Bank Group are not on his schedule for this trip, the Bank and the Catholic Church share many objectives with regard to the development of the world's poorer countries. This commonality of ideals and principles was perhaps articulated most effectively in an encyclical titled "On the Development of Peoples" disseminated by Pope Paul VI in 1967.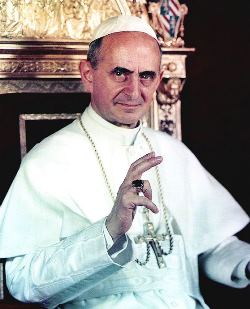 In the late 1960s, when Paul VI's message was published, the World Bank's understanding of and involvement in development was broadening to include social and humanitarian aspects. Paul VI's discussion of development is wide-ranging and includes sections on the origins of poverty and inequality, the challenges to development, and the need for action, among others. However, he makes social issues, such as health, nutrition, education, and personal fulfillment, central to his understanding of development:
"Freedom from misery, the greater assurance of finding subsistence, health and fixed employment; an increased share of responsibility without oppression of any kind and in security from situations that do violence to their dignity as men; better education—in brief, to seek to do more, know more and have more in order to be more: that is what men aspire to now when a greater number of them are condemned to live in conditions that make this lawful desire illusory." (9)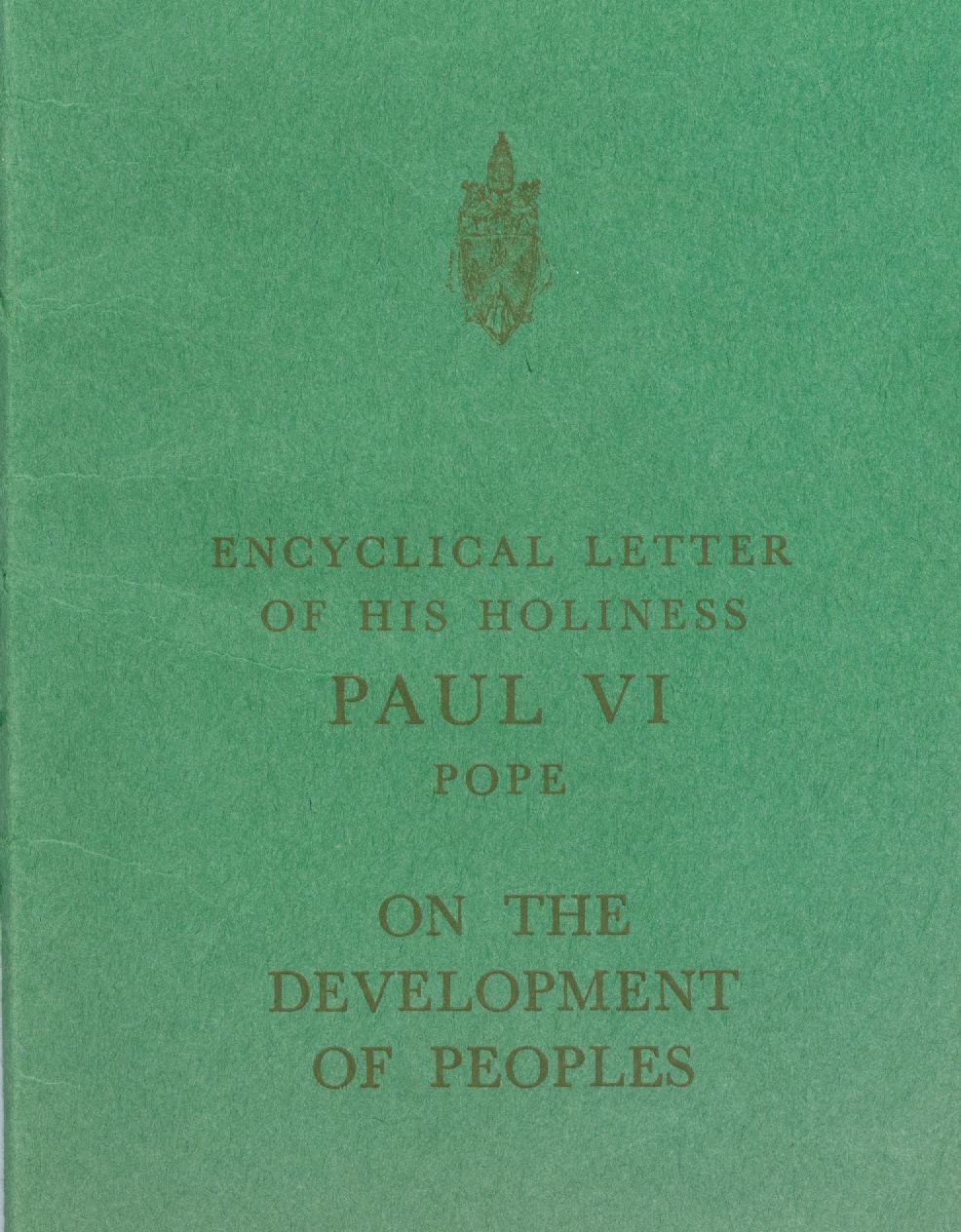 Pope Paul VI's timely message garnered significant attention by World Bank Group staff. In a statement to the World Bank Group Board announcing the encyclical's publication, Luis Escobar, Executive Director of Argentina, Bolivia, Chile, Paraguay, and Uruguay, expresses his enthusiasm for Paul VI's vision. After quoting a portion of Paul VI's text that discusses the importance of organized planning and study in development approaches, Escobar wonders, rhetorically, "Could we think of a better way of outlining the objectives of the World Bank?" Escobar goes on to describe his positive impressions of Paul VI's discussion of trade relations, collaboration between nations, and the role development plays in promoting harmony among peoples.
Escobar's statement is filed alongside other records that describe Bank staff reaction to Paul VI's encyclical and their subsequent participation in development-focused committees and programs organized by the Catholic Church and other religious groups. Visit our Archives Holdings website to find descriptions of other records that provide evidence of the intersection between the Bank, development, and religious groups. Then, visit our Access to Information page to submit a request or to communicate with an archivist.