Aligning Social Investments with the Priority Needs of Armenia's Poorest
Investing in people through job creation and improved local social service delivery
April 15, 2014
The Armenia Social Investment Fund (ASIF) III, a community-driven development project, helped provide poverty mapping and improved local infrastructure and service provision in one-third of Armenia's communities. Since 2006, the project has rehabilitated/created over 900 local entities, including schools, kindergartens, community centers, health care facilities, and potable water systems, benefiting almost half of Armenia's population and improving the investment planning, management, and monitoring skills of local government officials.
1.4 M
The total number of beneficiaries of completed microprojects is about 1.4 million, almost half Armenia's population.
Challenge
Community development across Armenia was hampered by poor social and economic infrastructure, largely reflecting years of failing to invest in and maintain existing facilities. Social infrastructure gaps have been most acute in rural areas. Even in those areas where, by law, local infrastructure and related facilities have been transferred to local government, capacity and financial constraints have prevented local officials from managing these assets in a viable and sustainable fashion. In addition, a lack of job opportunities remains a principal driver of poverty in rural communities.

The demand is extremely high, parents are on a waitlist to be able to bring their children to the kindergarten, as they are well aware of the safe and conducive environment that is created here. Parents from Yerevan who work here choose to bring their children to our kindergarten instead of taking them to the ones in the capital city. That is an indicator of quality and reputation that has a long track record of good service and a beneficial physical environment made possible by ASIF.

Narine Tadevosyan
Director of the kindergarten in Artashat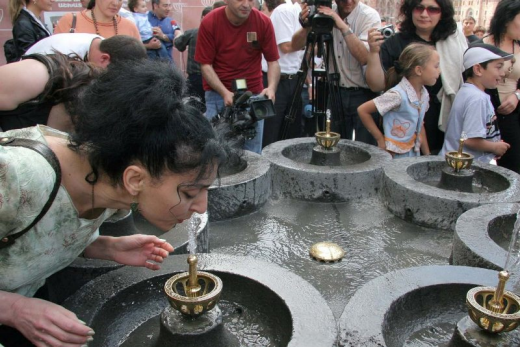 Solution
The ASIF project was designed to support the Government in its continuing commitment to raise the living standards of the poor and other vulnerable groups and to fill major infrastructure gaps in order to share prosperity and the benefits of economic growth with the poorest and most vulnerable communities. To address these challenges, ASIF assisted in the development of
small-scale infrastructure in poor communities, as well as income-generating activities and job opportunities through labor-intensive civil works.
To improve the targeting of the poor, the project conducted a comprehensive set of community mapping and profiling activities to ensure that the communities receiving ASIF support were selected based on their poverty ranking.
The project provided significant short-term employment opportunities during the 2008–09 economic and financial crisis, as well as capacity building to local government officials to improve the quality and sustainability of community investments and service delivery.

It is now very convenient to get medical treatment in a center like this, and to hold meetings. And there has been a spillover effect since the renewal and people have started renovating their houses.

Robert Musheghyan
Mayor of Tandzatap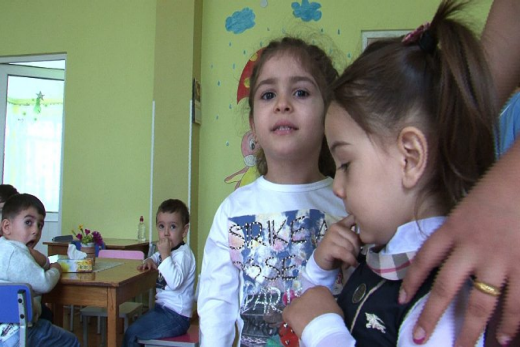 Results
Since 2006, the project has achieved the following results:
One-third (288) of all social infrastructure investment microprojects implemented under the ASIF Program (over 900) are completed, with an additional 24 to be completed by end-2014. The largest share of completed microprojects are schools (42 percent), followed by community centers (29 percent), kindergartens (11 percent), health care facilities (7 percent), and potable water supply systems (5 percent).
Based on the project's poverty mapping and ranking methodology, over 41 percent of ASIF funds provided under the Second and Third Additional Financing were spent in the most vulnerable communities, 39 percent in vulnerable communities, and 20 percent in the least vulnerable communities.
The completed and ongoing microprojects under three Additional Financings have created 566,000 job-days of employment and US$9.4 million in wage income. A large share of generated income and employment has been channeled to underdeveloped parts of the country, as workers are mostly hired from the local communities.
The total number of beneficiaries of completed microprojects is roughly 1.4 million, almost half the population.
Over 5,200 local community members (from 355 communities) received training on investment planning and management, while over 500 municipal officials from 105 communities received training on financial management, 80 percent of whom evaluated the experience positively.
Three specialized centers providing integrated social services to vulnerable groups have been established.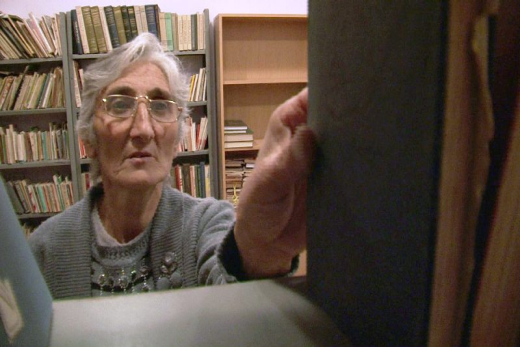 Bank Group Contribution
The World Bank provided US$52 million in financing for social and economic infrastructure microprojects and capacity building, of which US$45 million was extended on standard International Development Association (IDA) terms and US$7 million from the International Bank for Reconstruction and Development (IBRD).
Partners
In addition to ASIF, the key partners in the project are the Ministry of Territorial Administration, the Ministry of Finance, and local communities. The Government contributed US$11.1 million and local communities provided US$3.8 million in counterpart funding. Private sector sponsors contributed an additional US$0.4 million.
Moving Forward
Building on this positive experience, ASIF project sustainability was enhanced at the local level through the selection of microprojects in response to priority needs, clearly demonstrating potential net benefits to the communities in terms of facilities created and short-term employment generated. Municipal authorities and communities had key roles as members of the Project Implementing Agencies. The community provided a share of the financial contribution for the projects, serving as an effective mechanism for local involvement and local resource mobilization, and municipal capacity-building activities were carried out. ASIF will gradually transform its operations toward more complex projects focused on the economic development of groups of communities.