BRIEF
Central Asia Energy-Water Development Program
June 5, 2013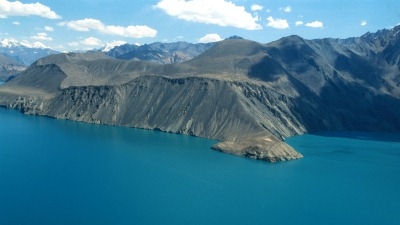 Highlights
The World Bank is fostering regional cooperation in Central Asia in energy and water management for long-term economic growth and livelihood security.
Several regional and country-level energy and water resources projects and studies are being supported.
CAWEDP aims to support these countries make well-informed decisions, manage water and energy resources, strengthen regional institutions, and stimulate investment.
Central Asia is endowed with water and rich and varied energy resources. Water resources, which are increasingly under stress, have an important geographic and economic dimension, with downstream countries highly dependent on upstream countries for essential water for irrigation. Hydropower resources are concentrated in the Kyrgyz Republic and Tajikistan, the upstream countries of Central Asia's Amu Darya and Syr Darya rivers. Thermal resources are concentrated in Uzbekistan, Turkmenistan and Kazakhstan. Thus, energy-water linkages are inextricable from perceptions of national security, regional stability and economic growth.

The World Bank Group recognizes that the sound management of water resources for both irrigation and power generation is critical for the sustainable development of all the countries in Central Asia. The Bank's approach to water and energy issues in Central Asia is based on both regional and country level programs which must deliver benefits to each country in the region.
At the country level, the World Bank is supporting a number of energy and water resources projects and studies in Central Asia. Many have regional significance and benefits and others have more localized project or country level benefits.
At the regional level, in response to requests from Central Asian governments, the World Bank is actively engaged in dialogue on energy/water issues with Kazakhstan, Kyrgyz Republic, Tajikistan, Turkmenistan, and Uzbekistan, acting in the best interests of all its member countries and taking maximum care in the application of its policies, including environmental and social safeguard policies.
As part of its regional approach, the Bank has initiated a comprehensive Central Asia Energy-Water Development Program (CAEWDP), initially a four-year program, which aims to improve diagnostics and analytical tools to support the countries of the region in well-informed decision-making to manage their water and energy resources, strengthen regional institutions, and stimulate investments.