East Asia and Pacific Research
Current regulations favor salaried, prime-age males at the expense of women and youth. New report says solid economic fundamentals are first step toward ensuring all people are protected. Read More »
RECENTLY PUBLISHED
BOARD REPORT

The City Environmental Sanitation Project Investment Management Agency (CESPIMA) has prepared the environmental impact assessment (EIA) report for the project 'Ho Chi Minh City Environmental Sanitation - Phase...

WORKING PAPER

The World Bank has been supporting this policythrough theprogram China Rural Information and Communications: Technical Assistance on Design and Impact Evaluation, which aims to support the government make ...

WORKING PAPER

Cases of human immunodeficiency virus (HIV) infections were first detected in Malaysia in 1986. Since then, the number of new HIV cases has been increasing steadily to a peak of 6,978 new cases detected in 2002...

BRIEF

By the end of 2013, China railway had built a network of about 10,000 route-km of high-speed railways (HSR). The network has been built rapidly and at a relatively low unit cost compared with similar projects in ...

WORKING PAPER

This is a background document on preventing and controlling Non-Communicable Diseases (NCDs) in the Pacific, circulated June 2014 for consideration by the Joint Forum Economic and Pacific Health Ministers' ...
Report

Urban population in East Asia is growing twice as fast as the rest of the world. Energy demands and GHG emissions are rising but cities can become global engines of green growth. Read More »
Experts

Chief Economist for East Asia and Pacific and Director of the World Bank Group Singapore Office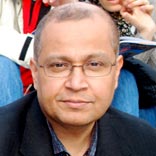 Sector Manager for Transport, Urban and Disaster Risk Management
Report

To sustain economic growth, East Asia's cities need to increase investments in sanitation to at least $250/person annually over the next 15 years. The good news is that investments in sanitation yield high returns. Read More »