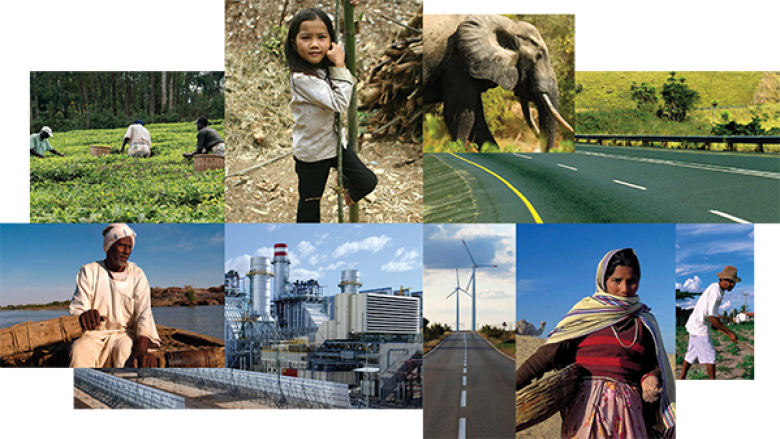 The Environmental and Social Standards, which form an integral part of the World Bank's new Environmental and Social Framework, set out requirements for borrowing countries relating to the identification, assessment, and management of environmental and social risks and impacts associated with projects financed by the Bank through Investment Project Financing (IPF). The Bank is preparing Guidance Notes for Borrowers as a resource to help explain requirements contained in the Standards and provide helpful examples. The Guidance Notes for Borrowers are not mandatory. Projects and their potential risks and impacts are context specific. The Guidance Notes for Borrowers are intended to provide helpful advice but do not substitute for the application of professional expertise and the exercise of sound judgement in relation to any specific project. The Guidance Notes for Borrowers will be revised from time to time and supplemented with additional tools and resources, including templates, checklists and other materials.
Please send your comments on the draft Guidance Notes for Borrowers to esfimplementation@worldbank.org by December 15, 2017. We particularly welcome comments that aim to improve the usefulness of the Guidance Notes in helping Borrowers implement the Standards, taking into account the non-mandatory nature of the Guidance Notes and the scope of requirements contained in the Standards.
The finalized Guidance Notes are expected to be issued in early 2018. A high-level summary of input received will be posted here together with the finalized Guidance Notes for Borrowers. A high-level response matrix will be published within three months of the close of the public comment period.
View the November 28, 2017 online discussion
Draft Guidance Note for Borrowers:
ESS1: Assessment and Management of Environmental and Social Risks and Impacts (PDF, Word)
ESS2: Labor and Working Conditions (PDF, Word)
ESS3: Resource Efficiency and Pollution Prevention and Management (PDF, Word)
ESS4: Community Health and Safety (PDF, Word)
ESS5: Land Acquisition, Restrictions on Land Use and Involuntary Resettlement (PDF, Word)
ESS6: Biodiversity Conservation and Sustainable Management of Living Natural Resources (PDF, Word)
ESS7: Indigenous Peoples/Sub-Saharan African Historically Underserved Traditional Local Communities (PDF, Word)
ESS8: Cultural Heritage (PDF, Word)
ESS9: Financial Intermediaries (PDF, Word)
ESS10: Stakeholder Engagement and Information Disclosure (PDF, Word)
Acronyms, Abbreviations, and Glossary (PDF, Word)
Last Updated: Nov 29, 2017