FEATURE STORY
Strengthening Disaster Risk Management in African, Caribbean and Pacific countries
June 5, 2014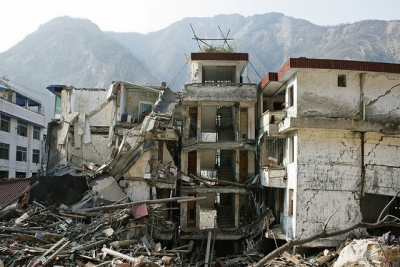 Since its inception in 2011, the African, Caribbean and Pacific-European Union Natural Disaster Risk Reduction Program (ACP-EU NDRR) has come a long way in addressing its objectives of prevention, mitigation and preparedness to natural hazards in ACP countries. Only in the last six months, the Program launched four projects worth around $4.5 million, and supported four post-disaster response activities in Burundi, Saint Vincent and the Grenadines, Saint Lucia and Tonga, adding to the growing Program portfolio totaling 50 projects across Africa, the Caribbean and the Pacific.
The ACP-EU NDRR is an initiative of the ACP Group of States, funded by the EU, and managed by the Global Facility for Disaster Reduction and Recovery (GFDRR), a World Bank-housed partnership of 37 countries and 7 international organizations committed to helping developing countries reduce their vulnerability to natural hazards and adapt to climate change. Working with over 300 national, community level, and international partners GFDRR provides grant financing, on-the-ground technical assistance helping mainstream disaster mitigation policies into country level strategies, and thought leadership on disaster and climate resilience issues through a range of knowledge sharing activities.

The ACP-EU NDRR Program is coordinated by the GFDRR Brussels team, working together with GFDRR Secretariat in Washington D.C. as well as with the Disaster Risk Management Regional Coordinators of the World Bank for the concerned regions. Together they ensure that funded activities meet the Program expected results, which are to improve resilience of ACP countries to the impact of natural hazards and better prepare populations in disaster-prone areas, thereby reducing the cost of response in the event of natural disasters.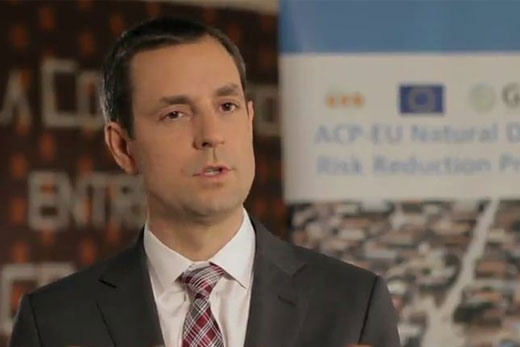 1 euro invested in prepartion and risk managment, it's 7 euros spared in reparation.

Denis Salord
Head of Unit, Regional Programmes Sub-Saharan Africa and ACP wide, European Union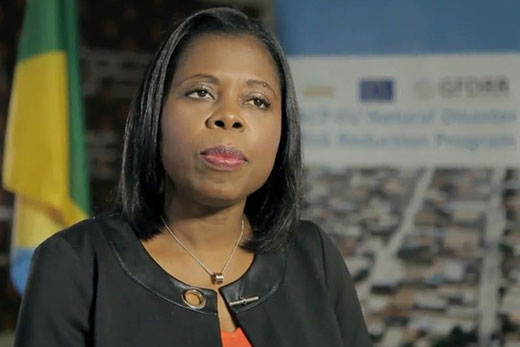 The program provides technical assistance, capacity building and advisory/analytical work at regional and country levels. It also supports requests from ACP countries for post-disaster needs assessments in the aftermath of a disaster, helping them develop sustainable recovery frameworks, with the aim of leveraging additional investments by international partners. The ACP-EU NDRR Program funds a wide spectrum of disaster risk reduction activities, including risk assessments; community-based resilience; land use planning; risk financing; and technical assistance to support slope stabilization.
Most of the 79 ACP countries are participating in the Program either through single-country projects or through regional/multi-country activities. Projects are implemented by or with Government authorities, UN agencies, Regional Organizations and NGOs. Such collaboration with partners and advocacy is exemplified by a plethora of activities in which the ACP-EU NDRR is involved in. Recent engagements include the presentation of the Program and its progress at various events held in Brussels in March, such as the Sub-Committee of ACP Ambassadors on Political, Humanitarian and Cultural Affairs; the 6th Steering Committee Meeting of ACP-EU NDRR, as well as at the EU Infopoint conference.
As demonstrated by the high demand from stakeholders, the ACP-EUNDRR Program is proving to be an effective vehicle to support activities reducing risks related to natural hazards and climate change, combining GFDRR's expertise in the field of disaster risk reduction and climate adaptation with the World Bank's capacity to identify and convene the best partners (donors, governments, technical institutions, NGOs, etc.) to achieve the project objectives and coordinate with other relevant programs, and last but not least, ensuring a close coordination and complementarity with EU-funded programs and policies.
Going forward, the ACP-EU NDRR will work to meet high demand from the countries it supports, ensuring the use of best practices, while fostering learning and replicable results for initiatives that reduce risks related to natural hazards and climate change.