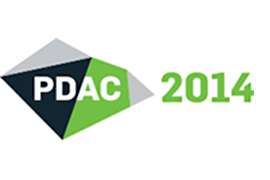 PDAC 2014 - Recent Developments in Mining and Sustainable Development in Latin America
March 5, 2014
8:00 am - 12:00 p.m.
Room 206DC, Metro Toronto Convention Centre, Toronto
A multi-stakeholder international event in the context of the Prospectors & Developers Association of Canada - PDAC 2014 convention.
Register
Questions:

Join us for this timely discussion on mining in Latin America. Questions? Clarifications? Get in touch.
The World Bank Group forum will focus on recent developments in key Latin American mining countries, including:
Colombian government's efforts to restructure the mining sector
Peru's policies and programs that leverage mining to promote development
Mining opportunities and challenges in Guatemala, the Dominican Republic, Honduras and Haiti
High-level speakers from government delegations, the private sector and academia will participate to encourage debate and discussion.