Country Office Contacts
Main Office Contact
+231-88-6-531-407

Michael Nyumah Sahr
Communications Associate
+231-88-6-606-967
The World Bank Liberia Country Office
German Embassy Compound
Tubman Boulevard, Oldest Congo Town
Monrovia, Liberia
msahr@worldbank.org
In Washington:
Sergiy Kulyk
Country Program Coordinator
+ 202-458-4068
Liberia Research
This assessment of the impact of food price changes on poverty considers both food producers and consumers. Read More »
RECENTLY PUBLISHED
IMPLEMENTATION STATUS AND RESULTS REPORT

PROJECT APPRAISAL DOCUMENT

The development objective of the Ebola Emergency Response Project for Africa is to contribute in the short term to the control of the Ebola virus disease (EVD) outbreak and the availability of selected essential ...

IMPLEMENTATION STATUS AND RESULTS REPORT

BRIEF

This brief summarizes the updates from the 2014 paper entitled, The impact of an adolescent girls employment program : the EPAG project in Liberia, conducted between between 2010 and 2011 in Liberia. The study...

POLICY RESEARCH WORKING PAPER

In much of the developing world, the demand for high frequency quality household data for poverty monitoring and program design far outstrips the capacity of the statistics bureau to provide such data. In these ...
Experts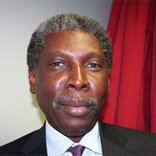 Country Director for Ghana, Liberia, Sierra Leone, and Guinea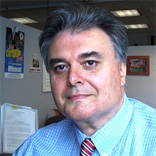 Country Program Coordinator for Ghana, Liberia, and Sierra Leone
Blogs
Roxanne Bauer
Aug 06, 2014
Patricio V. Marquez
Jul 22, 2014
(14) Comments