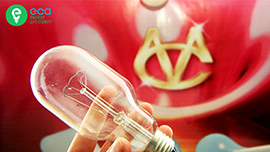 WORKING TO MAKE KOSOVO MORE ENERGY EFFICIENT
Increased energy efficiency (EE) in Kosovo is a fundamental component of The World Bank Group's engagement in the country's energy sector. With the increase in energy demand by 2020 projected to be 4.6% higher than in 2010, there is a pressing need to improve energy efficiency throughout the country.
Kosovo has a lot of potential to improve energy efficiency and a $32.5 million project is being prepared to provide investment financing and technical assistance for key energy efficiency investments in public sector buildings. The Kosovo Energy Efficiency and Renewable Energy Project will also provide technical assistance for strengthening renewable energy policies and regulation, as well as an assessment of renewable resource potential. Modeled on similar Bank-supported projects in the region, the project will increase energy efficiency and renewable energy in the public sector, reduce carbon emissions, and contribute to Kosovo's energy security.
The project will also contribute to attracting private sector investment. A key impediment to renewable energy development for both the public and private sector in Kosovo has been the lack of complete and reliable resource data. Select renewable energy assessments and feasibility studies would be supported in areas not covered by other donors and consistent with Kosovo's renewable energy development plan.