Contacts
Tbilisi, +995-32-291-30-96 (fax: 291-34-78)
Washington, +1 202-458-2736
1818 H Street NW, Washington, DC 20433
Georgia Research
RECENTLY PUBLISHED
BRIEF

Successful entry into export markets and the subsequent survival of export flows are crucial if a country is to grow and diversify its export base. The accumulated experience of firms that export a particular ...

BOARD SUMMARY

PUBLICATION

In countries such as Georgia, the risks of climate change for the agricultural sector are a particularly immediate and important problem because the majority of the rural population depends either directly or ...

WORKING PAPER

The Country Opinion Survey for FY2013 in Georgia assists the World Bank Group (WBG) in gaining a better understanding of how stakeholders in Georgia perceive the WBG. It provides the WBG with systematic feedback...

WORKING PAPER

Economic growth picked up in the final quarter of 2013 as policy uncertainty was reduced, confidence strengthened, and budget execution substantially increased. Surge in spending in the last quarter of the year ...
Economy

According to a new Georgia's Economic Report, growth picked up in the final quarter of 2013 as policy uncertainty was reduced, confidence strengthened, and budget execution substantially increased. Read More »
Experts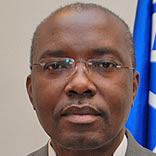 Regional Director for the South Caucasus: Armenia, Azerbaijan and Georgia

Lead Economist and Sector Leader